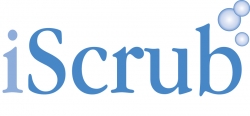 Temecula, CA, August 22, 2008 --(
PR.com
)-- Esquire Innovations, Inc. announced the preview of iScrub 7 at the International Legal Technology Association Annual conference August 25-28, 2008. iScrub is Esquire's metadata management software for the legal industry. Managing the metadata found in Microsoft Office and PDF documents is a critical requirement in the legal profession. Increasingly, law firms are realizing the potential risk of exposure if they do not utilize effective metadata management software.
When required to provide electronic files as part of an discovery request, a firm with a metadata policy in place and the technology to enforce that policy, does not have to be concerned about delivering clean documents. Its internal policy already mandates what course of action should be taken and how the files will be treated. Firms need software to create clean copies of documents for external review based on firm policies not end user "policy."
iScrub 7 even more flexible
Already the industry standard, iScrub 7 takes metadata management to the next level. Taking full advantage of XML, .NET and zip technology, iScrub 7 removes the visible metadata and cleans the hidden or difficult to reach file elements. Through centralized administration, iScrub 7 allows firms to establish, protect and control the application settings. In addition, iScrub's sleek user interface means easy adoption for users.
Other features include:
· The efficient removal of metadata from MS Word, Excel, PowerPoint and PDF documents
· A small application footprint
· A built-in management module for easy configuration
· Open XML document format compliancy and tools to export metadata output into XML format
· A metadata viewer for Word, Excel and PowerPoint
· An unlimited number of metadata management levels
· The ability to clean zipped files or zip files after metadata removal
· Batch metadata removal
· The ability to convert documents to PDF format after cleaning.
Metadata still a hot topic
Esquire reports that metadata continues to be a hot topic. Many firms who did not have a metadata solution have added iScrub to their desktops in the first half of 2008, joining the already 450 plus firms already using the software.
"We are seeing firms who are new to metadata management software or wish to replace their current solution purchase iScrub," states Susan McClellan, Esquire Innovations' Marketing and Operations Manager.
Esquire Innovations releases new versions of all software for Office 2007
Esquire Innovations reports that along with iScrub 7; the company is also previewing new versions of iCreate, a template and document production application;; iRedline, their document comparison and collaboration application; and iDocID, software for adding a document ID to a Word or Excel document. This new generation of products is also available as the combined package iOffice System 7.
With clients worldwide, Esquire Innovations is a leading provider of Microsoft Office integration software services and applications geared to the legal market.
To learn more about Esquire Innovations' products call 951-506-5641 or visit www.esqinc.com.
###