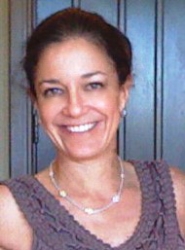 San Rafael, CA, September 23, 2008 --(
PR.com
)-- Molly Robbins, president of LicenZing LLC today was honored in the Emerging Leader category by the San Francisco Hispanic Chamber of Commerce "SFHCC" for her leadership efforts in the Bay Area.
The San Francisco Hispanic Chamber of Commerce will hold its 4th Annual Latino Business Leadership Awards to honor select business leaders at a dinner event at the San Francisco, CA, Intercontinental Hotel on Friday, October 17, 2008.
Headquartered in suburban San Francisco, LicenZing LLC, has quickly and quietly become The boutique shop for lifestyle brand building through PR, marketing and licensing. LicenZing works with a select range of clients in areas such as fashion, fitness, innovative design and technology in consumer goods. The company provides a range of brand building services from strategic planning, creative services, media buying, merchandising and licensing.
Most recently, its founder Molly Robbins, a Mexico City native as well an apparel industry veteran, launched two apparel lines into the market: Palomita™ and Chucho™. "Esta marca es para ti" This brand is for you, is the tagline for these brands, focusing on Latino male and female consumers. Robbins has secured exclusive rights to use trademarks and vintage art from an array of Latino companies. The Chucho™ and Palomita™ brands incorporate these colorful graphics providing a platform for individual style. Robbins has also established an education foundation the Palomita Education Fund to empower Latinos by supporting their educational advancement. The Foundation receives funds through the sale of the branded Palomita™ and Chucho™ tops as well as through its annual Piensa Mas Alla charity event.
"I am very grateful for the recognition the SFHCC is giving me," shared Robbins. "I am so proud to be Latina and am pleased that my efforts are resonating with the Latino community."
###