Granite Shield – Maguire Flooring in Calgary Canada Joins Granite Shield
Service & quality of the highest standard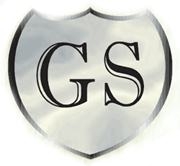 Canyon Lake, CA, September 26, 2008 --(
PR.com
)-- Granite Shield is pleased to announce Maguire Flooring located in Calgary Canada is now a Distributor/Applicator for the Alberta Canada area. Visit their website at www.MaguiresFlooring.com
Sean Maguire of Maguire Flooring says:
"Dear Craig and Debbie,
As we continue to move forward and grow with our Granite Shield of Alberta license, we wish to contribute our thoughts towards Granite Shield and its permanent lifetime sealing process and our interaction with Granite Shield.
First off, and most importantly, Granite Shield is an absolutely phenomenal product. This is a world class product and works, very effectively. We have applied the permanent sealing process to a number of counter top and various flooring applications here, in Calgary and the feedback we are receiving from our clientele base is of very high regard and satisfaction. In one scenario, a particular client is pleased to the level of providing us not only with their estate home, but cabin & condo glass, floors & countertops as well.
Secondly, and as equally as important as the first are the people at Granite Shield. We are a family owned and operated business and consider service & quality of the highest standard, so in fact it was quite easy to relate with Craig and Debbie as they have values to ours.
We were welcomed by Craig and Debbie on a first rate training program that included hands on application with professional applicators, a product knowledge and questions session which is made easy through the quality of their staff. What was most important to us is that Craig and Debbie provided us with their undivided attention during our stay and we were very courteous. But this was not just extended to us. I noticed that Craig and Debbie always make themselves available for their staff, clients and applicators around the clock. A very genuine and candor approach.
The last basis I wish to touch upon is the growing numbers of imitators out there. Be careful we say!! These "sealers" are not reputable nor do they offer a sufficient warranty. We have come across a few in our market, and the reality is, there is only one true Granite Shield that offers a transferable, no restriction lifetime warranty. Granite Shield and only Granite Shield is the real deal and the only sealing process that we endorse."
Sincerely,
R. Sean Maguire
Granite Shield Distributor / Applicator
Email: Sean@Maguires.ab.ca
www.MaguiresFlooring.com
Granite Shield created the first lifetime granite sealer in 2002; the difference is the sealer will last a lifetime without maintenance or reapplication of the sealer. You don't have to worry about wiping up spills immediately, worry about acidic liquids, using coasters or placemats ever again. With granite sealed permanently by Granite Shield they mean it's permanently sealed, never has to be sealed again, has a lifetime warranty, not a limited warranty limiting you to use special cleaners and follow special maintenance procedures like other companies.
Granite Shield achieves their lifetime permanent sealing process for granite using proprietary catalyzing polymers. These chemicals are not standard sealers purchased over the counter but specifically made for Granite Shield by their chemists and can't be found anywhere else or used by anyone else other than an authorized Granite Shield applicator or fabricator. Depending if the granite is considered light, medium or dark, each type of stone takes a different application process and then is capped with catalyzing polymers with a permanent carbon crystal sealant which then locks the catalyzing polymer into the stone. The carbon crystal sealant forms a molecular bond with the granite which can not be removed thus creating a lifetime seal plus leaving your granite more vibrant, smoother, shinier, maintenance free and still able to breathe. Granite Shield not only permanently seals but enhances the shine and depth of the gloss on polished granite. Granite Shield permanently seals granite but also works on quartz products such as Silestone, CaesarStone, Avanza and other man-made countertops too. Granite Shield can seal all types of countertops including natural stone, engineered stone and even concrete countertops. With the Granite Shield process the sealers have no problem penetrating quartz countertops and they become even more repellent and richer, deeper in color.
Even the best polished granite countertop will feel smoother with Granite Shield. The dullest granite takes on a more vibrant, glossier look and the darkest colored granite such as Blue Pearl is smoother, shinier and looks more polished then it ever did. Granite Shield can be applied to new or existing granite countertops and can go through any existing sealer or presealed granite. No special granite slabs need to be purchased. A granite fabricator can still purchase the granite slab where he normally buys his slabs or the slab yard of the customer's choice. So with Granite Shield you can have any color of granite available in the world, not just a select few. It only requires one licensed authorized Granite Shield applicator or granite fabricator and is ready to use immediately after sealing. The Granite Shield process can be applied at the fabrication shop or in the customer's home after installation. Many independent granite fabricators throughout the United States have been offering their customers Granite Shield's permanent lifetime sealing process since 2002.
Granite Shield has less then a 1% failure rate and should it fail its warranty covers both material and labor. The Granite Shield process is under warranty for the lifetime of the sealed surface against any adverse change to the sealed surface, including appearance, visual clarity, and staining of the sealed surface. If any such adverse change occurs after the Granite Shield process has been applied, Granite Shield will repair and reseal the applicable surface at Granite Shield's expense for the lifetime of the granite.
Visit www.GraniteShield.com website and view a video demonstration of what Granite Shield can do verses other sealers or presealed granite and also natural stone, stainless steel, glass, shower doors and concrete.
Granite Shield is located in 45 states and in Canada, Australia, New Zealand, England and Ireland with 75 authorized applicators, 45 are granite fabricators.
For more information regarding Granite Shield, sealing services, employment, business opportunities or investment opportunities to open your own Granite Shield Countertop showroom email Granite Shield attention Debbie Burton Phillips, Vice President at info@GraniteShield.net or visit their website at www.GraniteShield.com or www.GraniteShieldCountertops.com Toll Free 877-477-3254. Granite Shield is a registered trademark.
###
Contact
Granite Shield
Debbie Burton Phillips
877-477-3254
www.GraniteShield.com

Contact