The Frog and the Princess Launches New Pregnancy Resources Area of Their Baby Boutique
Established online baby boutique The Frog and the Princess is proud to announce the new Pregnancy Resources area of their website, exclusively for new and future moms.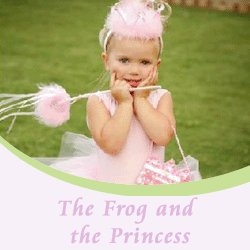 Ronkonkoma, NY, October 16, 2008 --(
PR.com
)-- www.thefrogandtheprincess.com, a luxury children's and baby boutique, is happy to launch a section of their website dedicated to helping expectant mothers and moms-to-be. Their new online Pregnancy Resources section includes a detailed ovulation prediction calendar for women trying to conceive, as well as a due date calculator for women already pregnant. Expectant moms can also enter their due date to browse a week-by-week database of information on up to the minute baby development, what to expect with their own bodies, things to do in preparation for baby, and much more. There are over 42 pages of pregnancy info in all.
"We're excited to announce this addition to the site", said Aurelia McAleese, co-founder of The Frog and the Princess and mother of three. "So many of our visitors are expectant moms, or women looking to have babies in the near future. And many of the features of these new pages are a lot of fun!"
The ovulation calculator can be used to predict the best times to get pregnant, producing a range of most fertile days. After entering information about last menstrual period and length of cycle, the next four calendar months are visually displayed, with increasingly shaded areas showing the best days to conceive.
For women who are late or suspect they already may be pregnant, the due date calculator produces an expected birth date, as well as tons of fun birthday facts surrounding the upcoming baby. The child's future zodiac sign, birthstone, birth flower, and even Chinese zodiac information is all displayed, along with projected personality traits based upon horoscope and birth year information. Everything is shown graphically with accompanying photo images as well.
But the most educational and impressive feature of the baby boutique's new area would be the pregnancy calendar resource. By entering their baby's due date, expectant moms receive a detailed pregnancy walk-through on a week-by-week basis. Information is available on the baby's progress and development, charting growth from conception and fertilization all the way through to the birthing process.
"There's a lot of good information for first-time moms," Aurelia noted. "But there are also some great ideas for mothers who already have children".
Additional information details the ongoing changes in a mother's body, as well as what to expect from week to week and through all three trimesters. Health and exercise tips exist for both mom and baby, from start to finish, and each week includes a section on fun things to do while pregnant. There's even a list of inspirational quotes to help keep mom going during those nine long months.
Visit The
Frog and the Princess
at www.thefrogandtheprincess.com and check the Pregnancy Resources link for a firsthand look at these new features. And be sure to browse the baby boutique for hundreds of baby bedding options, children's and nursery decor ideas, and unique baby gifts.
###
Contact
The Frog and the Princess
Aurelia McAleese
631-676-2055
www.thefrogandtheprincess.com

Contact