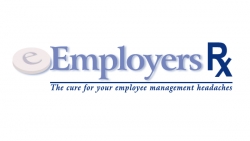 West Palm Beach, FL, October 17, 2008 --(
PR.com
)-- Bruce Silver, founder of employee management consulting firm Employers Rx LLC will be featured on this week's edition of "The South Florida Business Report" airing on WPEC-CBS Channel 12. Bruce is interviewed by veteran television producer David Weir, who delves into the reasons for his founding of Employers Rx LLC, and the variety of areas that South Florida business owners and entrepreneurs can reduce costs in these challenging times.
The interview touches on the most troubling areas for companies operating in South Florida, and across the country. How can I provide affordable health care for my employees? How can I reduce my administrative costs? How do I stay ahead of HR compliance and employment regulations? Answers to these and other challenging problems are discussed. Bruce explains what a Professional Employer Organization (PEO) is, and the concept referred to as the co-employer relationship.
The South Florida Business Report is devoted exclusively to the local business community, delivering all the local business news, from the lemonade stand to the boardroom. The show, now in its 23rd year, has produced over 20,000 local business stories and nearly 2,500 interviews with local business people. Guests on the show have included Senator Phil Gramm, Senator Connie Mack, and Steve Forbes.
Join David Weir and PEO industry expert Bruce Silver to learn how a Professional Employer Organization can help small and midsize companies weather the storm and prepare for brighter days. The show is broadcast to over 775,000 homes on WPEC-CBS12. Viewers from Ft. Lauderdale to the Space Coast and west to counties surrounding Lake Okeechobee can watch the telecast on Saturday October 18th at 12:00 noon. The show will be rebroadcast Sunday morning at 5:30am on October 19th.
###
Bruce Silver is the founder and managing member of Employers Rx LLC, an employee management consulting firm that specializes in the HRO and PEO industry. A nationwide consulting firm, whose focus is helping businesses compare, select, and form successful HR Outsourcing or Professional Employer Organization relationships. We assist firms and SME's with 5 to 500 employees to become more profitable by outsourcing their non-productive employee management functions, saving busy executives and business owners both time and money.
Additional information is available at
http://employers-Rx.com
, or contact Bruce Silver by email at bruce@employers-Rx.com or by telephone at (877) PEO-CURE.
Information about David Weir and the South Florida Business Report is available at: http://www.southfloridabusinessreport.com