Datarecovery.com Predicts Widespread Voting Machine Failures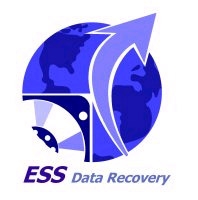 St. Louis, MO, November 04, 2008 --(
PR.com
)-- ESS Data Recovery (
datarecovery.com
), a St. Louis based firm, predicts widespread incidents of failure with Direct-Recording Electronic (DRE) voting machine systems today. "DRE's depend on NAND flash memory chips, which we see in our lab on a routine basis," explains Ben Carmitchel, President of ESS Data Recovery (datarecovery.com), "There are not enough safeguards in place to ensure that votes are not lost, either through failure, tampering & theft, or fraud during the electronic voting and collection process. "
ESS Data Recovery has been asked by the Republican National Committee (RNC) to be ready at a moment's notice in case questions arise "They've got my personal cell number and I've been told to be ready to mobilize my entire engineering staff should something come up," says Carmitchel.
While random loss of votes is not as likely because of built-in MD5 hash protection, loss of all the votes from a single machine is entirely possible. Depending on how many voters are in a precinct, a single voting machine failure could mean the loss of 1,000 to 3,000 votes. One failure is enough to have easily changed the 2004 Presidential election.
There are three ways votes could be lost or altered in the electronic voting process; tampering or theft, DRE failure, or plain-old fraud. Tampering or theft could happen if a person could incapacitate a voting machine through tampering or steal the SD card containing the votes. With only two copies of your vote, this could mean disaster.
Numerous studies have proven that DRE fraud is possible, if not easy to perpetrate. After the votes have been collected, there is the possibility of vote totals being changed. In the 2000 presidential election, an electronic voting machine recorded negative 16,022 votes for Al Gore in Volusia County, Fla. We may never know if such incidents resulted from malicious behavior.
ESS Data Recovery will be standing by in case of voting machine failure or suspected fraud and will be ready 24/7 to step in to recover valuable votes. "If these voting machines fail to count votes, then you don't count. We're here to prevent that," Carmitchel said.
ESS Data Recovery, Inc. has been recovering data for companies and the US government since 1997 and is headquartered in metro St. Louis, with locations in Pleasanton, California and Minneapolis-St. Paul Minnesota. ESS Data Recovery can be found on the web at datarecovery.com.
###
Contact
ESS Data Recovery, Inc.
Ben Carmitchel
1-618-307-0068
www.datarecovery.com
Ph. 800.237.4200 ext. 253

Contact