Showtime Arabia Partners Up with The Amman Stand-Up Comedy Festival
Showtime Arabia to serve as Exclusive TV Media partner for The Amman Stand-Up Comedy Festival and air 30 minute TV special about this historic Festival in 2009.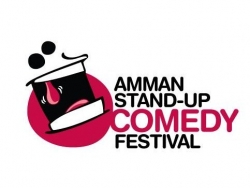 New York, NY, November 18, 2008 --(
PR.com
)-- The City of Amman announced today that Showtime Arabia will serve as The Amman Stand-Up Comedy Festival's exclusive TV partner for its upcoming inaugural festival scheduled for December 2-5, 2008. In addition to airing commercials promoting the Festival, Showtime Arabia will also broadcast a 30-minute TV special about the Festival in early 2009.
"We are very excited to partner with Showtime Arabia on this groundbreaking comedy Festival," explained Festival Executive producer and comedian Dean Obeidallah. "This is the first stand up comedy festival ever in the Middle East and Showtime is the ideal media partner since they were the first TV network in the Middle East to air stand up comedy," added Obeidallah, referring to the "Axis of Evil" comedy special Showtime Arabia aired in November 2007.
The Amman Stand-Up Comedy Festival is a non-profit program developed by the Greater Amman Municipality and will present approximately 20 comedians from the Arab world, Canada, US and Australia including the internationally renowned comedian Russell Peters. (www.ammancity.gov.jo/english/living/comedy.asp)
Showtime Arabia, the leading Pay TV network in the Middle East and North Africa, continues to promote relevant, world-class Stand-up comedy in the region starting with last year's break out success of the 'The Axis of Evil Middle East Comedy Tour' and this year's Friday Night Live comedy special. Showcomedy, Showtime Comedy channel, is the destination for the world's funniest comedians.
###
For further information on Showtime please contact:
Mahmoud Al-Aloosy
Public Relations Executive
Gulf DTH FZ LLC, P.O. Box 502211,
Dubai Media City, Dubai, UAE
Tel: + 971 (0) 4 367 7198
Fax: + 971 (0) 4 367 7550
Mobile: +971 (0) 50 2037060
Email: mahmoud.aloosy@showtimearabia.com
Editors Notes:
About Showtime Arabia
Showtime Arabia is the leading Pay TV network in the Middle East and North Africa broadcasting the very best and latest blockbuster movies through its exclusive deals with the leading Hollywood studios including Paramount, Dreamworks, Sony Columbia, NBC Universal, Disney and local producers; exclusive premium sports including the world's most popular football league the Premier League, International Rugby and other major sporting events; and the best International series and shows including Desperate Housewives, Lost, Prison Break, CSI and Ugly Betty to name just a few, first on TV and one full year before any other channel.
Showtime Arabia is based in Dubai and produces its own premium channels branded SHOWCINEMA, SHOWMOVIES, SHOWSPORTS, SHOWSERIES, SHOWCOMEDY, SHOWKIDS, SHOWTODAY and SHOWSHASHA. Showtime Arabia acquires, produces and packages the best programs to deliver an exciting and broad range of programming to meet all of the family's entertainment needs. The network's owned channels are complemented with a premium selection of International partner channels including global brands like Disney, Discovery, Nat Geo Wild, the Style Network, CNBC, BBC and many more.
The network's commitment to its customers goes beyond the region's best programming. With SHOWBOX, the most advanced and first digital video recorder in the region and SHOWGUIDE, the electronic programming guide and print magazine.
Contact
Dean of Comedy productions, Inc
Dean Obeidallah
917 607 4047
www.deanofcomedy.com

Contact