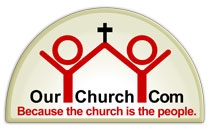 Trinity, FL, February 04, 2009 --(
PR.com
)-- OurChurch.Com, a leading provider of web design, hosting, marketing, and advertising services to Christian organizations and individuals, has launched its new Custom CMS Website packages. The Custom CMS Website packages were developed to provide a way for organizations to get a highly functional custom website without paying thousands of dollars to get their website built.
OurChurch.Com has been building custom websites for over five years. However, with the state of the economy, OCC understands that many organizations cannot afford to spend $2,000 - $4,000 up front to get a custom website. Like the custom CMS websites OurChurch.Com has built in the past, the new Custom CMS Website packages still include a cutting edge professional design and high-level functionality like multimedia, blogs, eNewsletters, and even online event registration, eCommerce, and SEO management in the Premiere package. Included in the cost of all of the Custom CMS Website packages are the design/building of the website, training so the client can maintain the website themselves, and hosting of the website.
"We understand the economy is tough right now. Most churches and other organizations don't have thousands of dollars to drop on a set up fee for a website. We want to make it easy for someone to have a custom website without breaking the bank. We also didn't want to skimp on features of the website, so we included everything someone would need: Design, hosting, and even top 10 rankings in the major search engines." stated Mark Steinbrueck, President of OurChurch.Com. "We developed the Custom CMS Website packages to meet those needs."
The Custom CMS Website packages require no software to be installed on your computer to edit. All of the software is web based and is run on OurChurch.Com's servers, so web administrators can maintain their website from any computer that has Internet access.
The Custom CMS Website packages cost $99, $199, or $299 per month depending on the organization's needs and budget.
More information about OurChurch.Com's Custom CMS Website packages is available at:
http://www.ourchurch.com/design/custom-web-design.php
About OurChurch.Com, Inc.
OurChurch.Com was founded in 1996 and today is the leading "one stop shop" for Christian website services providing an extensive array of website hosting, design, search engine marketing, and advertising services. It serves more than 10,000 Christian churches, schools, ministries, businesses, and families, and continues to grow and develop innovative new services, while staying true to its mission, vision, and core values.
###
OurChurch.Com Inc.
1906 Firefern Ct., Suite 107
Trinity, FL 34655
727-723-2454
support@ourchurch.com
http://www.ourchurch.com/