Bombora Brings NOAA Buoy Data to the iPhone for Surfers, Boaters, and Ocean-Goers
Announcing the release of Bombora - an elegant and useful surf and ocean forecasting app for the iPhone. Bombora displays recent data from NOAA's extensive network of moored buoys, as well as NOAA marine text forecasts and tidal observations, bringing meteorological, swell, and tidal data to Apple's booming iPhone platform.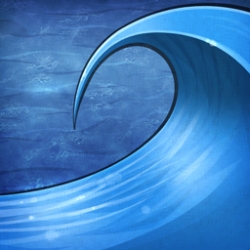 Santa Barbara, CA, March 21, 2009 --(
PR.com
)-- From sunny Southern California comes Bombora (http://www.bomborasurf.com,) the ultimate surf and ocean forecasting tool for Apple's iPhone. Bombora is an elegant, informative, and comprehensive ocean data application — built specially for surfers, boaters, and everyone else that loves the ocean. Bombora contains a wide selection of tools that provide an arsenal of information for the amateur forecasting tool-belt.
Access to recent NDBC & CDIP buoy data provides wave, wind, and atmospheric conditions, tidal information and predictions, directional swell data, National Weather Service marine text forecasts, and more, all bundled together into a single app. Browse buoys, C-MAN, and tidal stations by region, add them easily to a favorites page, or use the convenient 'nearby' function to find stations closest to you. View historical charts for buoy data and trends for any number of measurements, wave, wind, or conditions related.
Integrated support for directional swell information brings a new level of surf forecasting sophistication to the iPhone. Bombora taps directly in to the National Data Buoy Center's federally funded network of buoys, in addition to the advanced buoy network of the California Data Information Project. These oceanographic agencies provide important data and support for commerce and recreation in US waters.
Bombora's development was featured in the Santa Barbara Independent's 'Winter Surf Blowout' issue, and the article has generated considerable interest among surfers and other buoy aficionados. Independent journalist Ethan Stewart writes of Bombora: "While somewhat similar applications already exist in the iPhone universe, when Bombora hits the streets for mass consumption ... , it will be in a league of its own. Besides basic buoy info, it gives users ever important swell direction information, tide readings, trend graphs ( i.e. is the surf building or dropping?), and allows you to tailor your experience to whatever break or beach you call home."
Visit them online for additional information on Bombora's features (http://www.bomborasurf.com/features/). Bombora will be available on Friday, March 20, 2009, in Apple's iTunes App Store (http://www.itunes.com/apps/bombora/).
If you are a member of the surf industry and would like to obtain a review copy of Bombora, please contact us via the email address listed below.
###
About The Gonzo Consortium:
The Gonzo Consortium is a Santa Barbara, CA-based software development team. The Bombora concept was conceived by Kerry DeVilbiss and executed to perfection by Hunter Hillegas of the Vegas Media Group and author of 'Vegas Mate,' a Las Vegas Interactive City Guide, available in the iTunes App Store (http://www.itunes.com/apps/vegasmate/).
Contact
The Gonzo Consortium
Kerry DeVilbiss
805.991.9642
http://www.bomborasurf.com

Contact