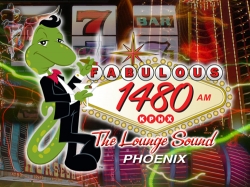 Phoenix, AZ, March 29, 2009 --(
PR.com
)-- 1480 KPHX
www.1480kphx.com
in Phoenix and
www.MartiniInTheMorning.Com
will be hosting another segment of their Chatting with The Stars. This week featuring Renee Olstead. Monday March 30 at 9:00am Renee will be in studio talking about her new album with Brad Chambers and Michelle Briddell. Martinivision will be on televising the interview and the The Standard Chat Forum will be open for questions from the audience.
The Standard's core product, The Lounge Sound On-Line and On-Air is a fun, up-beat, and hip combination of celebrity interviews and music from today's contemporary artists to music legends. It is home to the classic yet contemporary coolness of The Great American Songbook. Setting it apart from the Adult Standard presentations of the past, The Standard is not about nostalgia. It Is about re-energizing The Great American Songbook, combining Frank, Dean, Sammy, Ella, with today's standard bearers, Rod Stewart, Diana Krall, Steve Tyrell, Michael Buble, and Renee Olstead.
As more consumers move to the net, The Standard's Lounge Sound builds on its on-line community of over 20,000 audience members. Available on over 15-million iPhones, Blackberry and Google/Android devices, The Standard's Lounge Sound will be available everywhere.
Once they arrive, new Standard members connect through the music, through The Standard's Chat Lounge, through The Standard events, parties and community gatherings. The Standard is mostly about what goes on between the songs and off the air to enhance the lives of our listeners and the communities we serve. The Standard creates a united community with a sense of belonging and inclusiveness. What they have in common is a love for the genre as a whole. It's a community, but not one defined by a city or county line, rather one expanded by today's global technology.
###