Petrohawk; The Producer of Choice in the Haynesville Shale Play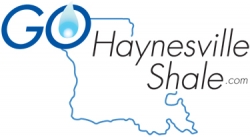 Shreveport, LA, May 21, 2009 --(
PR.com
)-- It appears that Petrohawk's ability to deliver the monster well has paid off according to poll results released today.
GoHaynesvilleShale.com has released its results from a poll which asked the question, "Taking into account all considerations, which producer would you rather see Drill A Well on your property?" As of Monday evening, the poll showed Petrohawk with a 6% point lead over 2nd place Chesapeake Energy. The poll restricted voting to 1 vote per IP address and had registered 580 votes. The following Exploration and Production Companies round out the top five:
28% - Petrohawk
22% - Chesapeake Energy
10% - EnCana
10% - Devon Energy
5% - Shell
Keith Mauck, Publisher of GoHaynesvilleShale.com, believes the poll gives an accurate portrayal of on-the-ground perceptions in the play, "Petrohawk has obviously reaped the rewards of its ability to deliver strong initial production. However, also surprising, is the apparent difficulty some E&Ps have had in capitalizing on similar strong initial production numbers." Mauck added, "Our polling won't stop here, in the near future, we hope to delve into more specifics as to why people have the perceptions they do."
About GoHaynesvilleShale.com: An online network made up of mineral owners and oil & gas professionals with stakes in the Haynesville Shale play. The site boasts nearly 11,000 members. The site is dedicated to making the Ark-La-Tex central to natural gas exploration and production.
###
Contact
GoHaynesvilleShale.com
Keith Mauck
703-625-0271
www.GoHaynesvilleShale.com

Contact