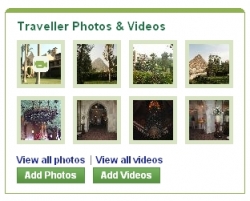 London, United Kingdom, June 02, 2009 --(
PR.com
)-- Private sector businesses are failing to capitalise on the benefits of advocacy and user-generated content, with many still believing it is a strategy just for the charity sector, according to E-Business strategists at Echo E-Business.
Following on from the publication of the Echo E-Business Whitepaper 'The
E-Business Evolution 2009
' which included insights from leading brands such as Cancer Research UK, John Lewis and Linden Labs, Echo E-Business chief strategist Deborah Collier is urging more businesses to explore the opportunities presented by user-generated content.
"
E-Business strategy
needs to evolve to align itself with advances in technology, business and consumerism. We're not just talking about websites and e-commerce: online strategies need to look at everything from multi-channel and cross-channel tactics to social networks and beyond. For e-businesses looking to tap into the spending power of younger, more tech-savvy group of consumer, virtual worlds offer a level of engagement unmatched by traditional media," advises Collier, who has over 13 years experience supporting, advising, training and developing online strategies for both SME's and Large Corporations.
Gartner predicts that almost two thirds of Fortune 1000 companies will have a customer-facing online community by 2010 and Collier believes that many smaller businesses are failing to tap into the potential of community to grow and expand the business.
"The great thing about user-generated content is that it is not only charities that can take advantage of its multitude of offerings. Many businesses have the potential to create their own communities, not just on their own site but within other sites too," explains Collier.
Many external sites such as Ecademy.com enable users to leave testimonials for other members, and encourage trust between members and Collier believes that such deep levels of trust ensure that advocacy has a much more powerful impact and reduces the qualification process.
"Advocates and supporters are critical to any organisation. Widgets, forums and portals aren't just gimmicks; they're developed to allow people to access information in the easiest, most convenient and most fulfilling way. Your supporters are your greatest marketing tool and engaging with them is by far the most effective way to increase advocacy, plus you never know when they may be able to contribute," she adds.
###
Notes to Editor
Echo E-Business is a consultancy specialising in e-business, digital strategy, e-marketing and management.
Echo E-Business's team of technology and marketing professionals are e-business architects helping organisations to build, enhance and market their online presence.
Their unique service model, which focuses on expert strategy and planning, ensures clients gain access to a wealth of design technology and development resources at significantly less cost via their Authorised Supplier Network – EchoNet.
Echo E-Business was founded by Deborah Collier, who specialises in e-business strategy, management and training. She has 13 years experience supporting, advising, training and developing online strategies for both SME's and Large Corporations such as PriceWaterhouseCoopers, John Lewis, Kenwood and the Landmark London.
She runs an e-business advice column which has more than 2,500 subscribers, and developed a thought-leadership Whitepaper on e-business strategies in collaboration with PriceWaterhouseCoopers, John Lewis, Linden Lab, Cancer Research UK and J.P. Morgan.
You can access a diagram of the Digital Services Model Diagram by visiting
http://www.echoebusiness.com/digital-services-model.html
For more information visit
www.echoebusiness.com
For press enquiries please contact Jenna Gould on 01603 283 503 or email jenna@mediajems.co.uk