Global Decompression – Announces C.O.D. Available on All Used Axiom DRX 9000 Spinal Decompression Systems
Global Decompression now offers the option to receive a Used Axiom DRX 9000 system with no down payment until delivery, a Used Spinal Decompression industry first.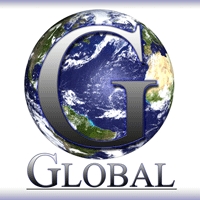 Clearwater, FL, June 02, 2009 --(
PR.com
)-- Global Decompression now provides a Used Spinal Decompression market first: the option for all Medical and Chiropractic Doctors to purchase a Used Axiom DRX 9000 machine with Cash on Delivery. This new C.O.D. option is available to everyone when purchasing Used Axiom DRX 9000 Lumbar, Axiom DRX 9000 Cervical, Used Accu-SPINA and Vax-D Systems, only from Global Decompression. In today's market, consumers should not have to pay large amounts of cash upfront for any Used Spinal Decompression equipment without first knowing the company their buying the equipment from. Global Decompression leads the used spinal decompression industry in deliveries, service and reputation.
After all, how are consumers to know exactly what condition the Used Axiom DRX 9000 or similar Spinal Decompression equipment is really in? With C.O.D. from Global Decompression, this buying freedom for the consumer provides confidence and insures that they are getting the Spinal Decompression equipment that they ordered.
Global Decompression also provides flexible payment arrangements. Consumers can pay by Company Check, Personal Check, any major Credit Card, PayPal or Financial Lending Institution.
In addition, all Used Spinal Decompression equipment is delivered by Global Decompression technicians in 7 days or less within the U.S.A, and 20 days or less worldwide. All equipment is delivered and installed professionally by one of their very experienced technicians that have more than 5 years of spinal decompression or Used Axiom DRX 9000 experience.
Global Decompression
954-333-8342
www.globaldecompression.com
###
Contact
Global Decompression
Brian Hardy
954-333-8342
www.globaldecompression.com

Contact