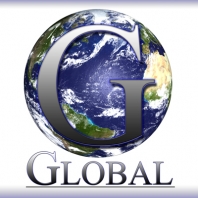 Global Decompression has a simple goal: to deliver Used DRX 9000 Spinal Decompression equipment at a lower cost than the manufacturer, provide simple hands-off transactions, and deliver quality Spinal Decompression equipment quickly, so you can begin to generate additional income.
Global Decompression has more than 5 years of experience dealing with all varieties of Used DRX 9000 & other Spinal Decompression machines: Vax-D, ABS, DRS, Accuspina, Spina, Alpha Spina, Lordex, Extentrac, Chattanooga DTS's and of course the Axiom DRX9000.
We have moved more than 300 Spinal Decompression machines. Consisting mostly of the Axiom DRX9000. The Axiom DRX9000 is the powerhouse of the industry, not only from their marketing aspect, but from their service record as well.
Global Decompression only provides year 2005 or newer Used DRX 9000 's. We have a rigorous testing process for each machine which has been developed solely by Global Decompression Technicians who have been in the industry for the majority of the DRX9000's lifespan. Global Decompression does not "Just Buy" any Used Spinal Decompression machine. Each machine has a 75+ point inspection that takes place before any machine is purchased. This report will be provided to the customer purchasing the machine upon delivery.
Multi-Day testing takes place before AND after delivery. After delivery, installation & setup, a Global Decompression technician requires a 2-3 day processing and testing period before we release the machine to your control.
Global Decompression requires this in order to offer the 100% "Delivery of Excellent Working Condition" guarantee that we provide for each and every Spinal Decompression machine.
Please do not hesitate to call our Headquarters at anytime.
Thank you
Global Decompression
www.globaldecompression.com