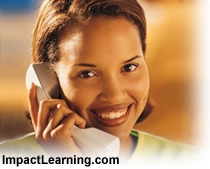 San Luis Obispo, CA, June 08, 2009 --(
PR.com
)-- A leader in enterprise business intelligence software, Information Builders is one of a few software companies from the mid-seventies still managed by its founders. Started in 1975 by Gerald Cohen, Peter Mittelman, and Martin Slagowitz, the company now has a worldwide presence and 1450 employees. During the early years of the Company, management developed a respect for customer service that continues to this day. For the second year in a row, Information Builders is a finalist for "Customer Service Department of the Year" in the American Business Awards.
To better its 2008 performance, Information Builders looked for ways to further separate itself from its competition in 2009. The technical support team had a wealth of experience and a solid track record for customer satisfaction. Their customer service scores were already at 90 percent. "We understand our customer's need for strong professional support," said Stu Madison, Vice President of Global Technical Support. "It's essential that we support our leadership position in the business intelligence industry with outstanding service." Stu targeted the following areas to help propel customer relationships to a higher level:
· Align Information Builders' customer service closer with the mission-critical needs of the customer
· Create a "trusted advisor" relationship with the customer
· Provide managers and supervisors with the coaching skills needed to support frontline representatives
Information Builders turned to the Service and Support Professional Association (SSPA) and Impact Learning Systems to design a learning program to achieve excellence in customer service. The SSPA supports the IT industry through certification standards, education, and business improvement solutions, while Impact is the exclusive provider of training for SSPA's Support Staff Excellence program. As an industry leader in
customer service training
, Impact provides a comprehensive learning system to support training,
call center coaching
, and recognition goals essential to sustain results.
"Our member companies look to us for strategic tools to measurably improve their businesses," says Tom Rich, Senior Vice President of Member and Partner Programs at The SSPA. "The Customer Service Professional Certification program provides companies like Information Builders a significant advantage over their competitors."
By focusing the training on the essential needs of the customer, and supporting frontline representatives with excellent coaching from supervisors and managers, Information Builders was able to improve the customer service skills of its frontline representatives. This translated into stronger bonds with customers. Here's how their customers felt:
· Customer satisfaction scores went from 90 percent to 96.7 percent
· Professionalism scores were 100 percent for three consecutive months post-training
· Technical proficiency scores rose to 98 percent
· Satisfaction with problem resolution time rose to 92 percent
Information Builders' customers are not just satisfied with the service they received, they are enthusiastic.
Customer satisfaction scores in the 90 to 100 percent range are a reflection of strong customer loyalty. Since Information Builders' clients include most of the Fortune 100, it's easy to see why they consider customer service so important. In 2010, be sure to look for Information Builders in the finals for Customer Service Department of the Year again. They have something to prove.
Impact Learning Systems
Impact Learning Systems International helps companies increase their bottom line by improving the communication skills of their sales and service agents. As industry leaders in understanding and improving the representative/customer interaction, Impact offers training, consulting and customized services to help the world's most successful companies build top-performing teams. www.ImpactLearning.com
###