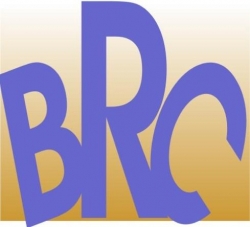 Dundas, Canada, June 24, 2009 --(
PR.com
)-- Funny
is the way many reviewers have described "The Dysfunctional Father's Guide to Pregnancy, Birth and Babies." A guide for the typical dad and written by a couple of typical dads, the book is beautifully illustrated by David Shaw.
Kurt A. Johnson, a father of three, wrote on Amazon that the book is for anyone who is a survivor of labor and delivery. He went on to say that "I laughed my way all the way through this book, and think that it is one of the funniest books that I have seen in a long time. I highly recommend it to every man who is a survivor of labor and delivery! (I am not sure that anyone else will get it)."
But mothers also get it and find it funny too. According to a review on the Dirty Shirt Blog "This is a great book and a smooth read, if you don't mind stopping every other page to laugh. I even had to run in to the next room at one point and say to my husband "This is so you!" So if you are looking for a great book to read this is one!"
The Dysfunctional Father's Guide is recommended by Examiner.com as one of the best baby shower parenting books to give.
Interesting
are the mysteries of psychiatrist David Laing Dawson. His latest, "Slide in All Direction" was compared to a combination of an Elmore Leonard mystery and a Seinfeld episode. The review went on to say "this mystery is full of realistic, yet sympathetic, people living on the edge of respectability, much like the characters in an Elmore Leonard novel. The plot, like an episode of Seinfeld, is made up of disparate parts that come together in a surprising, delightful, and completely satisfying, conclusion."
The Hamilton Spectator described it as "a work of fiction that's as close to reality as it gets. Compelling characters find their way through a storyline bursting with crime, murder, addiction, tough love and tenuous redemption. Yet it doesn't feel crowded. You may not root for the characters but I'm betting you'll end up pulling for them."
Dawson's other two works published by Bridgeross are The Intern and Essondale. The Intern is a coming of age medical novel in which Dawson lets his readers feel the triumphs and tragedies, the exhausting, overwhelming experiences of hospital life and death. Set against the social upheavals of '67/'68 the author once again gives us vital characters struggling in an ambiance that rings all too true.
Essondale, is a psychological thriller set in a psychiatric hospital . Is this hell, or just a psychiatric hospital? Dr. Robert Snow isn't sure. Waking from a drunken stupor in a small green room, the doctor finds he's on the other side of the diagnosis - in a place where life and mental health seem to be going pretty cheap these days. Murder and sexual abuse haunt the hospital.
Informative
is the best way to describe Schizophrenia: Medicine's Mystery – Society's Shame. Recommended by the World Fellowship for Schizophrenia and Allied Disorders, the book has been described as "a powerful resource for anyone looking for answers and insight into the world of mental illness" from SZ Digest.
Abilities Magazine called it "a helpful and empowering guide" while Dr. E Fuller Torrey said "very comprehensive."
Coming In September
Don't Look Down, is another mystery from former forensic psychiatrist, David Laing Dawson. This one deals with four men sharing a room in a locked forensic psychiatric unit and an intriguing adventure unfolds.
And, on the lighter side, is The Original Reigning Cats and Dogs: A Lighthearted Look at Pets and Their Owners by Marvin Ross and illustrated by David Shaw.
Books are distributed by Ingram and available on Amazon, Barnes and Noble and other retailers.
###