E-Commerce Pioneer Phil Rothwell Joins Postcode Anywhere as Sales Director
Fast-growth IT specialist appointed to manage address auto-fill firm's rapid expansion.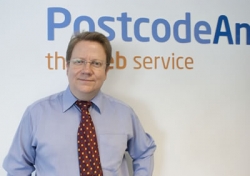 Worcester, United Kingdom, July 10, 2009 --(
PR.com
)-- Internet authority and e-commerce pioneer Phil Rothwell has joined Worcester-based IT firm Postcode Anywhere in the role of Sales Director.
Rothwell, one of Internet Magazine's "50 most influential people in the UK Internet industry," has been appointed to manage the
online postcode software
company's rapid market and geographical expansion.
As managing director of Actinic Software, Rothwell was instrumental in growing the Internet start-up as it became the UK e-commerce market leader and floated on the London Stock Exchange.
He said: "Postcode Anywhere is an innovative, high growth company, operating in one of the Internet's most dynamic sectors, so it's a great privilege to be invited to join the company.
"I hope that my experiences of helping to build a successful business in the first Internet boom will help them to fully capitalise on the second."
Postcode Anywhere's managing director Guy Mucklow said: "We're delighted to welcome Phil onto the team as Sales Director as we embark on an exciting new phase in our growth.
"Phil's experience as MD of Actinic, one of the UK's leading mid-market ecommerce companies, will provide us with invaluable insight as well as helping to strengthen our market leading position in this sector both in the UK and internationally."
Postcode Anywhere's flagship product is its web-based "what's my postcode?" address auto-fill technology. It boasts over 7,000 customers including Rolls Royce, Xerox and Disney, and was named in Deloitte's most recent list of the top 500 fastest growing technology firms in Europe.
Its suite of business efficiency products are all available as "web services" – individual components, delivered over the internet on a pay-as-you-go service model, that can be integrated with software and websites to give added functionality.
Built on datasets such as Royal Mail's PAF, ACORN demographic lifestyle data and Dun and Bradstreet business data, Postcode Anywhere's services also include route optimisation (intelligent route planning that cuts journey times and fuel consumption by up to 30%), data cleansing and international address auto-fill.
###
Media contact:
Jim Williams – PR, Postcode Anywhere
Tel : + 44 (0)1905 888 562
Email: jim@postcodeanywhere.co.uk
Interview opportunities
Phil Rothwell – Sales director, Postcode Anywhere
Tel: +44 (0)1905 888 550
Email: philr@postcodeanywhere.co.uk
Guy Mucklow – Managing director, Postcode Anywhere
Tel: +44 (0)1905 888 555
Email: guym@postcodeanywhere.co.uk
Notes to Editors:
About Postcode Anywhere
Postcode Anywhere specialises in making businesses more efficient.
Its services, typically built around data and available on a pay-as-you-go basis, include route optimisation, data cleansing, business contact lookups, demographic profiling and address auto-fill.
Its diverse customer base encompasses small-medium enterprises, public sector organisations, charities and multinationals, including the Learning & Skills Council, The Identity & Passport Service, National Savings & Investments, HMRC, Oxfam, The British Heart Foundation, Rolls Royce, Xerox, Disney, Heinz, The Wall Street Journal, Siemens and Citibank.
For more information about Postcode Anywhere, please visit www.postcodeanywhere.com.
Notable Awards and Recognition for Postcode Anywhere
Dell UK Small Business Excellence Award (Finalist) - Dell UK Small Business Excellence Award 2009
Business of the Year (Regional Finalist) - National Business Awards 2009
Top 500 European Fast-Growth IT Firms - Deloitte Technology Fast 500 EMEA 2008
Orange Best Use of Technology (Midlands) - 2008 National Business Awards
Best Use of Technology in an Emerging Business - European Retail Solutions Awards 2007
ITC BET Award 2007
Orange Best Use of Technology in Business - National Business Awards 2006
Best Growth Through Use of Technology - Sage Daily Telegraph Business Awards 2005
Most IT-Enabled Small Business (less than 500 employees) - Computing Awards 2005
Best Address Management Software - Smart Awards 2004
Contact
Postcode Anywhere
Jim Williams
+44 (0)1905 888 550
www.postcodeanywhere.co.uk/

Contact