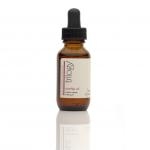 Charlotte, NC, August 20, 2009 --(
PR.com
)-- Beautorium, the online marketplace for the planet's premier collection of natural and organic beauty care, features an exclusive interview with Sarah Gibbs, Trilogy founder and co-director. In the interview, Gibbs discusses how she and her sister Catherine de Groot combined their commitment to natural skincare with their passion for the environment to create Trilogy, a renowned name in the organic and natural beauty care industry.
Gibbs' commitment to sustainability is evident by her work in creating products that have a maximum effect on skin and a minimum effect on the environment. In the Q & A, Beautorium blogger Aleigh Acerni asks Gibb about a wide range of topics including her journey as a beauty expert, what inspired her to create Trilogy and what product she is most proud of (Trilogy Vital Moisturising Cream).
Additionally, Gibbs discusses the origins of cult beauty fave and Beautorium bestseller,
Trilogy Certified Organic Rosehip Oil
which is clinically proven to improve skin moisture by up to 44%, reduce the appearance of wrinkles by up to 23% and improve skin smoothness by up to 21%. For a limited time, Beautorium is offering customers the opportunity to receive a free Trilogy Certified Organic Rosehip Oil when they purchase $80 of Trilogy products.
Gibbs also speaks to why driving Trilogy to be the first carbon neutral beauty company in New Zealand was vital to her. Gibbs says, "It was a no-brainer from Trilogy. Needless to say we're an international company, so we travel a lot. We need to be mindful of our impact on the environment."
Gibbs addresses how the process of creating new products is often customer-driven, citing the Trilogy Everything Balm as an example of a product that was developed after customers requested a product that can be used for the entire family.
Finally, Gibbs offers breaking news on Trilogy's initiative to help the world's largest orangutan rescue sanctuary in their native New Zealand by donating a portion of proceeds. Gibbs explains how Trilogy is even providing the product to their local zoo. "Some of the orangutans at our local zoo get very dry hands and cheeks, so they're using the Certified Organic Rosehip Oil. And they're getting great results—once we stopped them from eating it!"
Beautorium founder Ann Francke says, "This interview exemplifies beautorium's dedication to providing all who are interested in natural and organic beauty care with timely tips, trends and the latest buzz. We take great delight in offering Beautorium blog readers a behind-the-scenes look into one of our top-selling brands."
To read the interview go to: http://beautorium.wordpress.com/
About Beautorium:
An online marketplace for the planet's premier collection of natural and organic beauty care, we take the guesswork out of going green by offering a careful edit of the world's most effective and ethical natural beauty brands. The beauty world is saturated with "natural" and "organic" products and it's hard to know what's real and if it works. Beautorium has hand-picked and carefully screened over 650 products from 20 brands according to 5 selective criteria to ensure consumers get an authentic, effective and elegant experience. For more information go to www.beautorium.com.
###