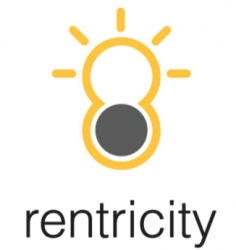 New York, NY, September 17, 2009 --(
PR.com
)-- Rentricity Inc., a renewable energy recovery company based in New York City, is finalizing the design and will next begin construction on an energy recovery installation within the Water Treatment Facility for the City of Keene, New Hampshire.
The City of Keene, population 22,500, received a grant through the American Recovery and Reinvestment Act (ARRA) for roughly 50 percent of the project cost. Rentricity is implementing its Flow-to-Wire(sm) system to capture excess flow and pressure at the Water Treatment Facility, to result in a new ongoing source of "green" electricity for the municipality. This Rentricity-designed energy recovery system will allow the City of Keene to reduce its electricity consumption from the regional power grid and decrease its carbon footprint accordingly.
"The City of Keene is committed to finding and implementing new ways to offset the rising cost of energy," says Donna Hanscom, Assistant Public Works Director for the City of Keene. "The Rentricity energy recovery system will provide an ongoing source of clean electricity from inside our Water Treatment Facility."
Rentricity plans for the Water Treatment Facility energy recovery installation to be completed and to commence generating clean electricity for the City of Keene by mid-2010. "The project represents a first-of-a-kind installation in the State of New Hampshire. We hope that it will spark interest across the state and New England for other municipalities to explore harnessing the excess energy within their water systems," says Cary Hillebrand, Regional Director of Rentricity.
###