White Paper Demonstrates Value of Digital Watermarking in Copyright Communication and Image Search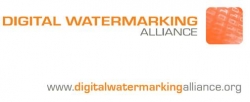 Portland, OR, September 23, 2009 --(
PR.com
)-- The Digital Watermarking Alliance (DWA) has released a new white paper, "Managing Valuable Digital Assets / Using Digital Watermarking for Copyright Communication and Image Search."
The paper is intended for content owners, marketers, advertisers, attorneys, and anyone who tracks digital images like photos, illustrations and logos – images that are uploaded, dispersed, viewed, downloaded, modified, and repurposed - traveling with breathtaking speed across the Internet.
Not knowing where, when, how, and by whom digital assets are being used can mean direct and indirect revenue losses for image and brand owners. However when embedded with digital watermarks, these images can be located on the Internet, providing valuable details on where the images were found and how they were being used.
The paper can be downloaded directly from the Digital Watermarking Alliance web site at: www.digitalwatermarkingalliance.org.
About the Digital Watermarking Alliance
The Digital Watermarking Alliance (DWA) is an international alliance of industry leading companies that deliver valuable digital watermarking technology and solutions to a broad range of customers and markets around the world. Member companies include aquaMobile, Civolution, DataMark Technologies, Digimarc, ISAN, MarkAny, MSI, Streamburst, Université catholique de Louvain, Verance, Verimatrix, and Widevine. For more information, please visit www.digitalwatermarkingalliance.org
Contact: For media inquiries, please contact Michael Thomas of RH Strategic Tel: (206) 264-0246; E-mail: mthomas@rhstrategic.com)
###
Contact
RH Strategic
Michael Ann Thomas
206-264-0246
rhstrategic.com

Contact