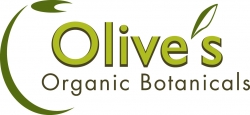 Akron, OH, October 05, 2009 --(
PR.com
)-- Not just another skin care company. Olive's Organic BotanicalsSM announced their Grand Opening last month. This eco-friendly, baby to adult skin care company offers a unique alternative to the eco-savvy, health conscious consumer. Today, the public is becoming increasingly knowledgeable about the health benefits and advantages of consuming organic food in its most natural state. Consumers are becoming "ingredient-wise" regarding their food choices and are more diligent about reading the ingredient list before purchasing an item. Surprisingly, this practice is lagging behind in the skin care industry. Consumers that eat organic and utilize "green cleaning products" for the home and laundry are still applying chemical-laden products to their skin. Most skin care including shampoo, facial - body moisturizers and soaps, contain chemicals that are known carcinogenics (cancer causing).
Today, the eco-conscious, savvy adult wants to nourish their body and maintain youth a more natural, healthy way. Olive's Organic Botanicals was developed for these individuals. Olive's uses only natural, certified organic botanicals to nourish the skin with vital nutrients, vitamins, antioxidants, proteins, and essential fatty acids, especially omegas 3 and 6. Furthermore, every purchase is made fresh to order. One can be confident their selection was created specifically for them and has not been collecting dust on a shelf. Olive's believes in natural freshness and uses only botanical preservatives. Olive's products do not contain any phthalates, petrochemicals, propylene glycol, synthetic fragrances, sodium laurel sulfate, 1,4-Dioxane or chemical preservatives.
Children are especially vulnerable to chemicals and toxins. A child's large body surface area coupled with an immature neurologic and immune system put them at greater risk of developing problems from absorbed chemicals. All of Olive's skin care products for babies and children are free from all chemicals and toxins that can interfere with growth and development. Babies' Butt Balm is a natural, organic prevention and treatment for diaper rash and the Giggle Massage SerumTM is a superior blend of luxurious botanicals, including avocado and hemp seed oils, which are rich in omegas 3 and 6.
Company:
Olive's Organic BotanicalsSM uses a proprietary blend of luxurious botanicals that are readily absorbed by the skin to maintain moisture and natural elasticity. Olive's does not use any artificial fragrances. All products have a light, natural scent derived from the botanicals. All products are cruelty-free and not tested on animals and are truly 100% organic. Visit
http://www.olivesorganicbotanicals.com
for more information.
###