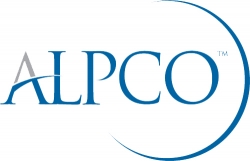 Salem, NH, October 15, 2009 --(
PR.com
)-- ALPCO Diagnostics, a leading developer and distributor of high quality immunoassay kits, is pleased to introduce the Immundiagnostik
Bone Sialoprotein (BSP) ELISA
to North American researchers.
Sean Conley, COO of ALPCO, said "We are very excited to introduce the BSP ELISA as a complement to our line of Bone Metabolism and Cancer assays. This provides another valuable tool for researchers as it is the first ready-to-use ELISA available in North America."
Bone Sialoprotein (BSP) is a noncollagenous protein found in most cells specific to bone, cartilage and teeth. Along with osteopontin, osteoprotegerin (OPG) and sRANKL, BSP is an emerging candidate in the search for noninvasive indicators of bone remodeling. As such, it may be valuable as an indicator of bone metabolism and assessing efficacy of certain pharmacological therapies.
Another form of BSP, underglycosylated or carbohydrate deficient BSP, is expressed by a number of cancerous tumors including breast, prostate, lung, thyroid, multiple myeloma and neuroblastoma, all of which are commonly implicated in bone metastases. ALPCO's Bone Sialoprotein (BSP) ELISA is manufactured by Immundiagnostik and exhibits outstanding sensitivity and specificity for the underglycosylated or carbohydrate deficient Bone Sialoprotein.
About
ALPCO Diagnostics
ALPCO was founded in 1990 as an importer and distributor of high quality research immunoassay kits. Since that time, their primary goals have been to offer a diverse line of assays that appeal to their broad customer base while also providing exceptional customer service and product support.
About
Immundiagnostik
Immundiagnostik AG, Bensheim, Germany, specializes in developing and producing innovative parameters and detection methods for use in laboratories and in medical research. Their main focus is the development of immunological methods for servicing unmet specialized demands of laboratory diagnosis.
###