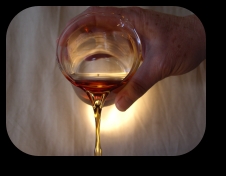 Bonners Ferry, ID, October 22, 2009 --(
PR.com
)-- Demand for Oil of Oregano has reached a volume where company officials have launched an effort to meet demand by offering larger quantities on eBay. The orders are anywhere from 1 oz. to 1 liter on eBay and up to to 2 1/2 Gallon containers when customers contact the company directly.
One of the reasons demand has risen so dramatically has been Oil of oregano has been recognized for centuries as a potent anti-viral essential oil. It is a proven anti-fungal and anti-parasitic agent as well when taken correctly, according to Gary Greenfield, owner of
OreganoWorld.com
.
"Specific benefits in the fight of a viral disease," he said, "are improvement of respiratory infection and strengthening of the immune system."
The health benefits of oregano oil have been recorded since the times of Ancient Greece. "More medical doctors are endorsing the prescribed use of oregano oil," Greenfield said, "because they can't ignore the beneficial effects."
Harry Preuss, MD, MACN, CNS, a professor and medical research scientist at Georgetown University said, "Oil from the common herb oregano may be an effective treatment against dangerous and sometimes drug-resistant bacteria."
One of the ingredients in oregano oil, he stated referring to Carvacrol "appears to reduce infection as effectively as traditional antibiotics."
Greenfield said the best oregano oils for preventative consumption contain the highest carvacrol counts, as much as 86.7% of pure strength. He noted high carvacrol-content oregano oil is particularly effective as an early-defense natural agent for early signs of sore throat and cold symptoms.
More information can be found by visiting www.oreganoworld.com.
###