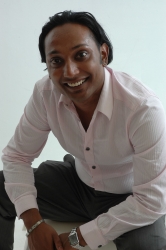 London, United Kingdom, November 03, 2009 --(
PR.com
)-- One of the country's most successful young businessmen is offering entrepreneurs who want to copy his achievements a free consultation service.
Mikael Anderson is the 22-year-old CEO of
Kovati
, the London-based private equity and venture capital firm. He is reputedly worth £6.2million.
He started his first business when he was 17 years old, selling website templates. Since then he has founded seven more companies - including IT consultancy NDG Web Solutions and online digital animation and software specialists Extrol Bisco.
Kovati invests in SMEs (small-to-medium-sized enterprises), with high-growth potential and typically releases sums of between £10,000 to £3million.
Mikael says he prefers to invest in 'people not ideas' and would always consider the quality of the current management team before making any investments.
Some of Kovati's latest investments include E-Drobe.com, Ninety-1 (an alternative to Gumtree), The Restaurant Gift Card, and new entertainment device TouchDiva.
Now the firm is offering aspiring entrepreneurs a free consultation to see how viable their business ideas are and whether or not there is an investment opportunity.
Mikael is becoming well-known in the entrepreneurial community, regularly being asked to attend pitching events as a judge, investor or speaker. He recently appeared alongside Adriadne Capital founder, and one of the BBC's online Dragons, Julie Meyer, as a judge at the Next Women event.
###