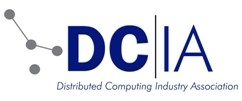 Washington, DC, November 06, 2009 --(
PR.com
)-- The Distributed Computing Industry Association (www.DCIA.info), a trade organization with more than one-hundred Member companies, including peer-to-peer, cloud computing, and social networking software developers and distributors (P2Ps), Internet service providers (ISPs), content rights holders (CRHs), and service-and-support companies, today announced the agenda and principal speakers for its upcoming P2P MEDIA SUMMIT at CES.
This third annual DCIA "Conference within CES" is scheduled for Wednesday January 6th in Las Vegas, NV in conjunction with the 2010 CES International trade show. The DCIA is an allied association of the Consumer Electronics Association (CEA).
DCIA Members now offer a panoply of solutions to help content delivery networks (CDNs), network operators, client applications, content providers, consumer electronics manufacturers, and other participants in the rapidly emerging P2P & cloud computing channel distribute material at astonishingly low costs and with astoundingly high quality of service (QoS) and security.
"We are very pleased to announce that our keynotes now include Jim Kott, Co-President, Abacast; Mitchell Edwards, CFO & General Counsel, BitTorrent; Christopher Hennebery, Director of Software Distribution, Yummy Interactive; Robert Levitan, CEO, Pando Networks; Scott Tilghman and Daniel Ernst, Principals, Hudson Square Research; Mike Saxon, Senior Vice President, Harris Interactive; Sean Varah, CEO, Motion DSP; George Searle, CEO, LimeWire; Jin Li, Principal Researcher, Microsoft; Gilad Peleg, VP of Marketing & Business Development, Oversi; and Hemanshu Nigam, Chief Security Officer (CSO), MySpace," said DCIA CEO Marty Lafferty in making the announcement.
P2P MEDIA SUMMIT at CES early registration rates, which save attendees up to $300, end December 1st. For more information, please visit /www.cesweb.org/sessions/search/results.asp?categoryID=1855.
The day-long Wednesday January 6, 2010 conference features keynotes from top P2P, peer-assisted, cloud computing, and social networking software distributors, panels of industry leaders, and valuable workshops. There will be a continental breakfast, conference luncheon, and VIP networking cocktail reception.
Policy Track panelists will include Derek Broes, Former SVP, Digital Entertainment, Paramount Pictures; Jim Burger, Partner, Dow Lohnes; Russell Frackman, Partner, Mitchell Silberberg & Knupp; David Johnson, Of Counsel, Jeffer, Mangels, Butler & Marmaro; Travis Kalanick, Founder, RedSwoosh; Steven Masur, Managing Partner, MasurLaw; Jon Potter, Former Executive Director, Digital Media Association (DiMA); and Eddie Schwartz, President, Songwriters Association of Canada (SAC).
Technology Track panelists will include Jonathan Anderson, CEO & Founder, Selfbank Mobile; Nathan Good, Chief Scientist, Good Research; David Hassoun, Founder, RealEyes Media; Vincent Hsieh, CEO, Aleric; Lawrence Low, VP of Product Management and Strategy, BayTSP; Doug Pasko, PMTS, Verizon Communications; Stuart Rosove, VP, Media & Entertainment, Digimarc; and Jonathan Zuck, President, Association for Competitive Technology (ACT).
Marketing Track panelists will include Frank Bernhard, Managing Principal, OMNI Consulting; Ted Cohen, Managing Partner, TAG Strategic; Stephen Condon, Director, Market Development, AT&T Digital Media Services; Devon Ferreira, Founder & CEO, SocialNotions; Murray Galbraith, President, Digital Cavalier Technology Services and Gameboyz; Colin Sebastian, Senior Vice President, Lazard Capital Markets; and Seth Shapiro, Principal, New Amsterdam Media.
Content Distribution panelists will include Melike Amjarv, Independent Producer; Ethan Applen, Director, Technology & Business Strategy, Warner Bros.; Richard Conlon, VP, New Media & Strategic Development, Broadcast Music, Inc (BMI); Max Davis, Director, DataRevenue.org; Mark Friedlander, National Director, New Media, Screen Actors Guild (SAG); Larry Kenswil, Of Counsel, Loeb & Loeb; and Nicholas Longano, Founder & CEO, Music Mogul.
Solutions Development panelists will include Dan Coffing, Founder & CEO, Mingle360; Bob DeAnna, CTO, Recursion Software; Ian Donahue, President, RedThorne Media; Norman Henderson, VP of Business Development, Asankya; Ed Pimentel, Owner, Gluegle; Neerav Shah, VP, Business Development, Verimatrix; and Barry Tishgart, VP, Internet Services, Comcast.
Consumer Protection panelists will include Robert Boback, CEO, Tiversa; Hal Bringman, Founder & President, NVPR; Tom Chernaik, Principal, DigComm; Gary Greenstein, Of Counsel, Wilson Sonsini Goodrich & Rosati; Robert Hunter, Digital Rights Consultant, Entertainment Consumers Association (ECA); Arthur Pober, American Associate, European Advertising Standards Alliance (EASA); and Chris Ullrich, Writer / Producer, The Flickcast.
Registration can be done online at http://registration3.experient-inc.com/showCES101/Default.aspx or by calling 410-476-7965. For sponsor packages and speaker information, please contact Karen Kaplowitz, DCIA Member Services, at 888-890-4240 or karen@dcia.info.
About the DCIA
The Distributed Computing Industry Association (DCIA) is a non-profit trade organization focused on commercial development of peer-to-peer (P2P), cloud computing, file-sharing, and related distributed computing technologies.
DCIA Membership is organized into three Groups: Content, Operations, and Platform. The DCIA conducts working groups and special projects, such as the P2P-for Games Working Group (PFGWG), P3P Working Group, (P3PWG), P4P Working Group (P4PWG), Inadvertent Sharing Protection Working Group (ISPG), P2P Digital Watermark Working Group (PDWG), Consumer Disclosures Working Group (CDWG), P2P PATROL, and the P2P Revenue Engine (P2PRE). It also publishes the weekly online newsletter DCINFO.
###