Joe Blessett MP3 Music Downloads Available Now
New Acid Jazz Music Artist Joe Blessett Now on iTunes. The debut Release of U Can Trust Me by Composer and Producer Joe Blessett.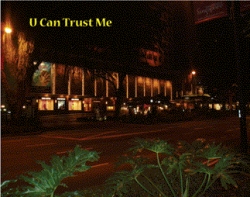 Panama City, FL, December 10, 2009 --(
PR.com
)-- U Can Trust Me is a mixture musical melody for the mature and slick adult. U can Trust Me creates dark, glistening and beautiful sounds. Internationally influenced by musical sounds personalized across 12genres – from Pop to Rock to Classical, Jazz and Electronic. Jazz and hip hop licks from the mind of Joe Blessett to the world. His next release I'm Sorry set to be release to the public 01/01/2010 goes in slightly different direction. Drum beats stand out uniquely without relying to heavily on the bass. The mood in some cases is an odd variation of slow to mid-tempo influenced by changes and pauses in the rhythm. You will find more wind and string sections present on I'm Sorry. Check it out; the music is uniquely persistent melodies that stay with you.
www.joeblessett.com
11807 Front Beach Road
Panama City, Florida 32407
###
Contact
Joe Blessett
850 319-3831
www.joeblessett.com

Contact