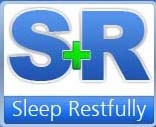 Houston, TX, December 10, 2009 --(
PR.com
)--
SleepRestfully.com
of Houston, Texas, a leading distributor in the sleep therapy and oxygen equipment and supplies, announces the addition of Live Chat to their list of services.
On December 1, 2009 Phillips Respironics required all on line providers of products not to advertise any price below a "Minimum Advertised Price" they set. The price you see on Sleeprestfully.com is the minimum price allowed to be advertise. In order to continue to provide customers with the best price available for CPAP machines, BiPAP machines and Portable Oxygen Concentrators, SleepRestfully.com has installed Live Chat on their web site. Live Chat is available during normal business hours. You will be able to inquire if SleepRestfully.com has an alternative price to the "Minimum Advertised Price" available for the product you need. In addition, you are able to request an alternative price by e-mail anytime, 24 hours a day, 7 days a week by clicking on the "What's My Price" button on any effected product.
SleepRestfully.com is an authorized dealer for sleep apnea therapy equipment and supplies from great manufactures such as Respironics, Resmed, Fisher & Paykel, Covidien and DeVilbiss and Portable Oxygen Concentrators such as the Respironics EverGo, Sequal Eclipse 3, Invacare XPO2, Solo2 and DeVilbiss iGo. Customer service is available from Monday through Friday from 8:00 AM to 8:00 PM and on Saturdays from 9:00 AM to 1:00 PM Central Time by calling toll free (866) 923-2727.
###