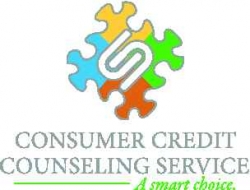 Aurora, IL, February 01, 2010 --(
PR.com
)-- Don't panic. Be prepared.
Although the Chicago area is not likely to endure the devastating effects of an earthquake, it is subject to its own set of impending natural disasters, like tornadoes and flooding.
Consumer Credit Counseling Service
, a program of
Family Counseling Service of Aurora
, issued a specific list this week to help people organize their finances and understand why and how to be prepared.
The non-profit agency is certified by the National Foundation for Credit Counseling and NeighborWorks America, and serves thousands of Kane, Kendall, DeKalb, Will, DuPage and Cook county residents with affordable credit and housing counseling.
"In an emergency of any kind, it's going to be a lot easier to maintain your calm and ease your stress if you know right where your important financial documents and money are, and how to get to them quickly," Consumer Credit Counseling Service program director Bettye DeRamus said. "That's what we help our clients understand: it's worth the investment of time now to save yourself panic or worry later."
Consumer Credit Counseling Service suggests the following Top 10 tips when formulating a financial emergency plan:
– Have an overall checklist in place before the emergency strikes, and if possible, review it before leaving your home;
– Gather all financial records in one spot at home and one off-site. Inform all family members of your plan, where your "go-box" or safe is located, and instruct them that they are to bring it with them when evacuating.
– Inform a trusted friend or family member where documents are located.
– Copy the front and back of all credit cards, debit cards and ATM cards.
– After the event, call the credit card companies and alert them to expect purchases outside of your normal charging pattern.
– Keep an amount of cash on hand to sustain you short-term.
– Make a list of all financial institutions with which you do business, including brokerage houses. Be sure to include contact information and account numbers.
– Have the contact information of your insurance agent as well as the policy in hand.
– Have a complete household inventory in an off-site location. Pictures or videos will make claims much easier.
– Protect your identity. Notify the three credit bureaus that you have been affected by a man-made or natural disaster.
Equifax 1-800-685-1111 • www.equifax.com
Experian 1-800-397-3742 • www.experian.com
TransUnion 1-800-888-4213 • www.transunion.com
Consumer Credit Counseling Service is open Monday through Friday 9 a.m. to 5 p.m. at its Yorkville and Aurora locations. Counseling services also are available online at www.auroracccs.org. To schedule an in-person appointment in English or Spanish, call (800) 349-1451.
###