UK Window Film Company Seeks Coveted ISO 14001 Management Tool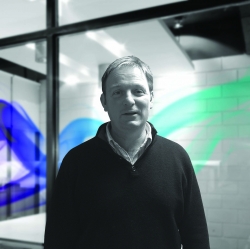 Bromsgrove, United Kingdom, March 04, 2010 --(
PR.com
)-- Innovative
window film
company DigiGlass is looking to flaunt its 'green' credentials by seeking ISO 14001 accreditation this year which will underline its approach to business in today's environmentally conscious world.
The coveted standard will provide a framework for a holistic, strategic approach to the company's environmental policy, plans and actions.
"We are already working towards achieving this standard," says director Dave Macdonald. "It will unequivocally demonstrate our commitment to operating in an environmentally sustainable manner and, importantly, provide assurance to customers and all other stakeholders that we are in control of our processes and activities."
He adds: "Strategically, ISO 14001 facilitates the fusion of environmental and business goals. It integrates environmental considerations with product design and development but also the way our services are delivered to customers."
DigiGlass produce high definition colour graphics for windows, walls and displays using a specialist printing technique to deliver maximum impact. The Digifilm window film also reduces incoming solar heat and UV light helping to save money on energy bills whilst providing shatter proof, explosion, impact and graffiti protection options.
###
Contact
DigiGlass
Simon Ganniclifft
01624 675007
www.digiglass.biz

Contact