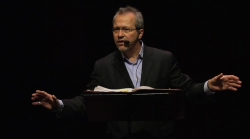 Sudbury, MA, March 15, 2010 --(
PR.com
)-- Many people can still recite from memory these words from Henry Wadsworth Longfellow's great poem "Paul Revere's Ride," "Listen my children and you shall hear / Of the midnight ride of Paul Revere."
On Sunday, April 18, 2010 Longfellow's Wayside Inn will celebrate the 150th anniversary of this poem's first publication. For the Longfellow Big Read, performer Michael Maglaras will present a unique opportunity to experience these words live at Longfellow's Wayside Inn.
On April 18, 1775, Paul Revere made his famous ride across the farming communities just outside Boston. His one command, "one if by land and two if by sea," was met with two signal lights in the tower of the Old North Church. This poem celebrates the call to arms he sounded that began the American Revolution.
To commemorate this historic day, Michael Maglaras, founder of 217 Records in Ashford, Connecticut, has been invited to perform two dramatic Longfellow readings at the Inn.
First, he will read four chapters from Longfellow's epic masterpiece "The Song of Hiawatha." This hour-long reading will be performed with a full score of pre-recorded music and sound effects performed by Native American musicians.
"'The Song of Hiawatha' is a great story populated with fantastic characters - monsters, demons, witches, and animals that speak. Hiawatha himself was America's first superhero," said Maglaras. "It is great literature, wonderful theater, and an absolute celebration of our American heritage."
This performance will be followed by an encore: a special reading of "Paul Revere's Ride."
"Paul Revere's call was a call to action and a call to citizenship. I can't think of a better time for us to remember the important events of April 1775 that changed the face of the world," said Maglaras.
What: Dramatic reading by Michael Maglaras of excerpts from "The Song of Hiawatha" and a special reading of "Paul Revere's Ride"
When: Sunday, April 18 at 4:00pm
Where: Longfellow's Wayside Inn, Martha-Mary Chapel, 72 Wayside Inn Rd., Sudbury, Massachusetts 01776
Admission: $10 adults / $5 seniors and students - Tickets can be purchased at the door or in advance by calling Longfellow's Wayside Inn at 978-443-1776
FMI: 978-443-1776 -- http://longfellow.wayside.org/
More About Michael Maglaras: Michael Maglaras is an independent businessman, filmmaker, classically-trained musician, and founder of 217 Records in Ashford, Connecticut - a label devoted to celebrating the American artistic experience through recordings of American poetry as well as alternative rock and jazz.
In 2007, Maglaras performed "The Song of Hiawatha" live in its entirety - all 6 ½ hours of it - in a special marathon public reading in Portland, Maine. Since that time, he has performed excerpts from this epic poem at the Maine Festival of the Book, Maine Historical Society in Portland, Maine and The Longfellow House in Cambridge, Massachusetts
In honor of the Longfellow Bicentennial, in 2007 Maglaras also brought the story of Hiawatha - more than 6,500 lines - to life for a modern audience when 217 Records released a limited edition 5-CD recording of this epic poem, complete with a soundtrack of Native American drums, flutes, vocals, and a host of sound effects. Read the Associated Press story about this recording at this link:
http://www.two17records.com/HiawathaArticle_200dpi.pdf
.
Website: http://www.two17records.com
View a video clip of Michael Maglaras reading "The Song of Hiawatha:"
http://www.youtube.com/user/two17films#p/a/u/1/jV5nlOySHRg
Listen to Michael Maglaras read "Paul Revere's Ride:"
http://www.youtube.com/user/two17films#p/a/u/0/tkAJleigCRM
More About The Longfellow Big Read: The 2010 Longfellow Big Read explores the great heroes and legends of Henry Wadsworth Longfellow - from Paul Revere and Miles Standish to Evangeline and Hiawatha. The goal is to energize community interest in the importance of Henry Wadsworth Longfellow as this country's greatest poet and the significance of the Wayside Inn as an important American literary landmark. Programming includes book discussions, lectures, classes, and special events that bring people together for the enjoyment of historic poetry
In 2008 Longfellow's Wayside Inn was honored to be the first recipient of a Longfellow Big Read grant from the National Endowment for the Arts. This year, this project has expanded to include the Caldwell Public Library in Caldwell, New Jersey and collaborators in Marlborough and Framingham, Massachusetts including the Marlborough Public Schools, Framingham Adult ESL, and the New England Wildflower Society.
Longfellow Big Read: http://longfellow.wayside.org/
Longfellow's Wayside Inn: http://www.wayside.org
###