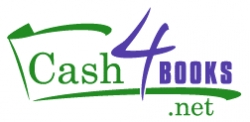 Beaverton, OR, April 15, 2010 --(
PR.com
)-- Did you ever think those used Harry Potter or Twilight Saga books sitting on your shelf could fund new school supplies for classrooms in need? Let us be honest here, are you really going to read them again? Cash4Books.net has found a way to help you help children by clearing out your books.
Cash4Books' new partnership with DonorsChoose.org is a veritable trifecta: clear out book clutter, make a difference in classrooms and get a tax write off at the same time – all at the click of a mouse. To celebrate the launch of this partnership, Cash4Books (cash4books.net/donorschoose) has also committed to matching 10% of their customers' donations to DonorsChoose.org.
Customers are now able to donate the majority of their book sale payment to classroom projects furthering literacy education via DonorsChoose.org.
"The really cool thing is that individuals and businesses get to be personally involved with their giving by choosing which particular classroom projects they want to donate to," says Jim Smith, CEO of McKenzie Books, Inc. the company behind the innovative Cash4Books.net website.
Not only does it speak to consumer's philanthropic sensibilities, but also their environmental as books tossed in the dump accounts for millions of tons of waste per year. Already McKenzie Books has donated almost $7,000 dollars, making a real difference in over 1,200 students' lives.
About Cash4Books.net
Cash4Books.net (McKenzie Books, Inc.) is a Beaverton, OR-based online book buyer buying hundreds of books online daily. A locally owned business since 2001, McKenzie Books has bought and sold over a million used books online in just the past two years. Although the bookstore is internet-based and serves customers worldwide, McKenzie Books also invites local customers to order online and pick up or drop off at their business address. They also welcome visitors to use their lobby and to search their virtual bookshelves. The lobby is open for business from 8 a.m. to 5 p.m. Monday through Friday and is located on the southwest corner of 153rd and S.W. Millikan Way in Beaverton.
About DonorsChoose.org
Today's public schools often lack resources for students to thrive. "Citizen philanthropists" can choose and fund specific project requests from teachers, and even receive thank you cards directly from the classrooms. Charles Best, a former Bronx public high school teacher, started DonorsChoose in 2000 so that individuals could connect directly with classrooms in need. Projects range from as little as $49 to several thousand depending on the supplies requested by the teacher. Approximately 75% of projects costing less than $400 get fully funded. 100% of the funds go towards purchasing the supplies and delivers them directly to classrooms. DonorsChoose has raised over $51 million dollars helping over 3 million students in the process.
###