HealthSaaS, Inc. Releasing Online Vertical Suite of Condition and Disease Specific Personal Health Records (PHR)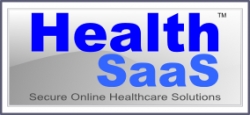 Clackamas, OR, May 07, 2010 --(
PR.com
)-- HealthSaaS today announced they are releasing an online suite of condition and disease specific Personal Health Record (PHR) services. The first to be released is PainPHR
http://www.painPHR.com
DiabetesPHR and SportsmedPHR will be available later this year. BreastcancerPHR and ProstatecancerPHR will be made available in 2011.
Alan Paget, CTO of HealthSaaS.net states, "Each PHR will have its own unique attributes as every condition or disease has its own elements that need to be tracked and managed. Solutions for mobile devices, integration of medical hardware devices, white labeling for clinicians, services for research studies and clinical trials are also available as part of our vertical strategy. We work closely with clinicians and researchers to ensure that our suite of services assists in providing the best possible care for patients and can help improve effectiveness of treatment."
About HealthSaaS
HealthSaaS specializes in web based Software as a Service (SaaS) solutions, mobile applications, Telehealth support tools and HealthVault connectivity.
HealthSaaS partners with some of the most respected names in healthcare as well as technology companies leading the Health 2.0 movement. Together we are driving innovation in healthcare and wellness applications.
HealthSaaS Consulting assists physicians with reviewing, choosing, and implementing meaningful use tools that will ensure reimbursement from the ARRA healthcare stimulus-funding bill passed on February 17, 2009.
HealthSaaS PHRs facilitate better communication between patients and their healthcare providers through account file sharing or secure Provider Portals. Patient driven report data will help providers identify both effective and ineffective treatments and medications. Healthcare providers may then make treatment and medication modifications to improve efficacy and provide patients with a more consistent and improved quality of life.
###
Contact
HealthSaaS.net
Alan Paget
503-882-8951
www.healthsaas.net

Contact