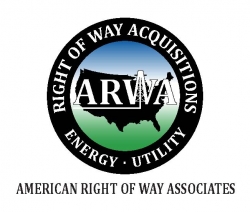 Shreveport, LA, May 12, 2010 --(
PR.com
)-- American Right of Way Associates announced today that they will hold a Haynesville Shale Training Class on Saturday, May 22nd, 2010 at the Petroleum Club of Shreveport. The class is titled Right of Way & Land Title Training Program. It was developed to teach the skills necessary for new right of way agents and title agents to serve the various oil and gas companies located in and around the Northern Louisiana.
There is a need for trained right of way agents and title agents to assist with acquiring right of way for pipelines to carry natural gas from individual well sites to existing pipeline infrastructure. It is anticipated the development of the Haynesville Shale will continue for the next two decades. With the decline in Landman jobs, right of way would be the next opportunity for a career in the Haynesville Shale. According to local professionals, right of way and title agents working in the area of the Haynesville Shale typically earn between $45,000 and $90,000 annually depending upon experience and personal initiative.
"We have had successful training classes in the Barnett Shale for over four years and truly believe we can match that success in the Haynesville Shale," said Don Valden, CEO of American Right of Way Associates. "Our training has allowed hundreds of people to break into an industry that was once based on who you know, not what you know. It has been our experience with our clients that those days are behind us."
A one day training class is being offered at the Petroleum Club of Shreveport located in the Mid South Towers building in Downtown Shreveport on the corner of Travis Street and Edwards Street. This training class is an exciting new course designed to train local individuals in the skills necessary to meet the demands for right of way agents and title agents created by the Haynesville Shale play.
The class will be taught by Don Valden oil & gas expert and title expert Charlie Finley on Saturday, May 22nd, 2010 from 8:30am to 5:30pm at The Petroleum Club of Shreveport and will provide training in the areas of Title Examination Research, Title Run Sheets, Plat & Deed Records, Tax Office Research, Engineering, Real Estate Evaluation, Right of Way Easement & Servitudes, Pipeline Construction, Land Survey, Well Locations, Right of Way Acquisitions and Negotiations.
Students who successfully complete the Training Program will receive a Certificate of Completion and will be eligible to submit Resumes to ARWA which in turn will submit to ARWA's clients in the oil & gas Industry.
For more information, call 817-377-0079 or go to the website
www.AmericanRightofWay.com
###