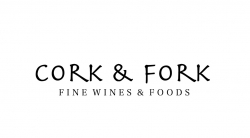 Gainesville, VA, May 19, 2010 --(
PR.com
)-- The owners and management of Cork & Fork, Inc., in conjunction with Peterson Management, Owner/Management Company of Virginia Gateway, take great pleasure in announcing a gala evening of food, wine, music, friendship, and simple pleasures, all to help fund and sustain the outstanding work of the Tigerlily Foundation.
The event is scheduled for Saturday, May 22nd, from 6:30 p.m. to 9:00 p.m..
The Tigerlily Foundation was founded to educate, empower, and support women who have been stricken with breast cancer. Maimah Karmo, a cancer survivor, mother, local NoVa resident, and founder of the foundation was only 32-years old when she was diagnosed. Her experience was the inspiration for Tigerlily that mobilizes the many available resources and directs them to communities and individuals in most need of support. "At the Tigerlily Foundation, our goal is to eradicate breast cancer, one person at a time," Maimah said.
The gala fund-raising event was conceived, and is being organized, by Antoinette Landragin, co-founder and manager of Cork & Fork, located along Atlas Walk Way at Virginia Gateway Center in Gainesville. She became interested in the work of The Tigerlily Foundation earlier this year, while researching the careers of local women who, like herself, grew up outside the United States. "It is challenging for any woman to make a go in business, but Maimah has maintained a successful career in spite of both her ethnicity and her battle against cancer. She is an incredible role model."
On the evening of May 22nd, Cork & Fork will play host to a "taste for charity" event, featuring quality wines selected by internationally acclaimed winemaker and co-founder of Cork & Fork Dominique Landragin. In addition, celebrity winemakers have offered to donate their time and expertise, as well as bottle signings, so that those attending the gala will benefit from a unique commentary on the wines and their production. Wine sale proceeds go to Tigerlily Foundation. Hors d'oeuvres will be served throughout the tasting. Members of the local Allegro Music School based out of Warrenton, VA, will provide live music. Also scheduled to make a presentation at the event will be Charles Adler, one of the area's most respected wine critics and authors.
For Antoinette, this will be her third fund-raising effort in 2010. "We had a very good response from our customers on behalf of the earthquake victims in Haiti, and later for the victims in Chile." Business or individuals are encouraged to donate items for silent auction or raffle. Donations are tax deductible, but more importantly, will help raise money towards the fight for breast cancer.
All of the proceeds from the evening go directly to The Tigerlily Foundation (a 501 (c) (3) nonprofit.) The cost of a ticket to the event is fifty dollars ($50.) and must be purchased in advance. Call (703) 753-5554 for more information on purchasing tickets or other aspects of the gala.
###