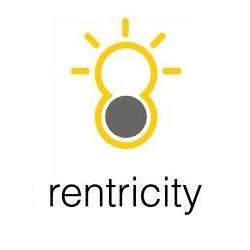 New York, NY, June 01, 2010 --(
PR.com
)-- Rentricity, a New York-based renewable energy company, today announced a new initiative to provide municipalities with a free assessment of their potential to generate clean, renewable electricity through municipal water and wastewater treatment systems.
Rentricity's hydrokinetic energy recovery technology transforms the untapped energy in various manmade processes, such as water mains, into electricity that will provide municipalities with an additional source of revenue and a way to offset rising electricity rates.
The company, which is affiliated with the New York City Accelerator for a Clean and Renewable Economy (NYC ACRE) incubator at NYU-Poly, received funding support from the New York State Energy Research and Development Authority (NYSERDA) in December 2009.
"Water and wastewater systems account for approximately 3% of all the power consumption in the United States," said Frank Zammataro, President and Founder of Rentricity. "It is in the interest of every water utility director or superintendant to learn the energy recovery potential within their water system and how projects of this nature can support local and State clean energy goals."
"Rentricity is offering an important service to help municipal water systems maximize the energy recovery potential of their operations, reduce costs, and utilize an untapped energy source," said Francis J. Murray Jr., President and CEO of NYSERDA. "NYSERDA is pleased to support Rentricity's work to provide an innovative approach to help New York State become more energy efficient and meet the ambitious energy reduction goals set by Governor David Paterson."
In New York State, water and wastewater treatment facilities consume approximately 3 billion kilowatt hours of electricity per year—the equivalent of the electricity consumed by more than 461,000 single-family homes. The Hydrokinetic Energy Recovery Opportunity (HERO) for municipal water and wastewater systems will analyze the energy recovery potential within New York's municipal water systems and identify pathways to generate renewable electricity and lower the energy burden of water and wastewater treatment facilities.
Information about Rentricity's HERO initiative, including guidelines for gathering energy-related data and submitting it online, can be found at
www.rentricity.com
###