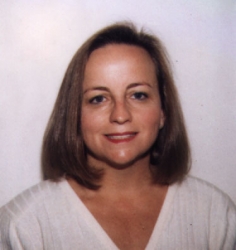 Norwalk, CT, June 10, 2010 --(
PR.com
)-- Mary Pugh, CT's Top Justice of the Peace will be offering her officiating service for free on June 19th at a Group wedding at the Gay Pride event at the Norwalk Green from 3 to 4 p.m. Couples must have a valid CT marriage license stating that Norwalk CT is the location of the ceremony. (ST Paul's on the Green, Park St. Off East Avenue Exit 16- I 95)
Couples who pre-register by June 17th will receive a personalized certificate, but pre-registration is not required to participate. Send both your full names via email to mary@ct-jp.com to register.
Event details:
Date: Saturday June 19, 2010
Activity: Group Wedding officiating by Mary C Pugh
Where: St. Paul 's on the Green in Norwalk (off East Avenue) as they celebrate Triangle Community Center 's 2010 Pride Party, Norwalk, CT
Time: Group wedding will be from 3 to 4 p.m. Ceremony starts at 3 p.m.
Dress: Your choice - from wedding dress to casual
Who: Open to any couples wanting to get married regardless of gender with a valid CT marriage license for Norwalk.
To obtain the license application, visit the Norwalk Town Clerk website (http://www.norwalkct.org/TownClerk/MarriageLicense.htm ).
Go to Norwalk Town Hall Mon-Fri at 125 East Avenue in Norwalk. The license fee is $30 and you must present your photo id to the town clerk. Advise the Town Clerk that the officiant is Mary C. Pugh and wedding location is Norwalk.
Note: In Norwalk you must apply one day, pick up the license the next. (it takes two days) So go Thursday to apply at the latest.
Wedding day: You must bring your valid license (stating Norwalk as location in box 49) and your photo id to the ceremony to present to the officiant..
Photos: Dave Splan will be taking informal photos and will email them to couples upon request.
There is no cost to participate in the ceremony and guests and family members are welcome to attend.
About Mary C Pugh
Mary, who has her MBA from Columbia University, has been a Justice of the Peace since 2004.
She has performed over 300 same sex ceremonies for couples. Mary Pugh has been the featured officiant for ABC, NBC, CBS and other major media as both photo and video stock copy for articles and news releases. She was also featured as the Justice of the Peace officiating on the Tyra Banks Show at a same sex marriage on May 27, 2010.
Her 24/7 availability and ability to speak English, Spanish and some French have made her very popular- she performs more ceremonies than any other JP in the state. Many out of state couples come to Mary as she guides them through the process.
For more information
Wedding Officiant: Mary C. Pugh, Norwalk, CT (203) 838 1038
www.ct-jp.com
mary@ct-jp.comNorwalk Town Clerk: Andrew Garfunkel (203) 854-7746 www.norwalkct.org/TownClerk/MarriageLicense.htm
###