Finamex Introduces Mexican Exchange Trading, Direct Market Access (DMA) and Proximity Through Co-Location for High Frequency, Low-Latency Execution
Finamex, a leading independent Mexican agency broker dealer, provider of high-frequency and low-latency execution services, has rolled out an offering in-line with the new Mexican Derivatives and Stock Exchanges' DMA and co-location initiative.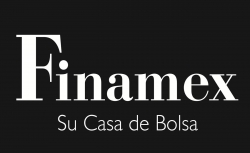 Mexico City, Mexico, July 05, 2010 --(
PR.com
)-- Finamex, the leading financial services broker dealer for the Mexican Exchange marketplace, historically focused in providing premium professional trading products for high performance and low-latency market access, announced today its new proximity DMA offering.
Currently, Finamex enabled trading systems allow firms to access Mexican Exchange venues at the lowest latencies in the market place. Finamex being an authorized broker dealer also offers all risk requirements, validations and processes fully in-line with existent official regulations and certified on a yearly basis. Local as well as international trading firms have utilized Finamex connectivity to Bolsa Mexicana de Valores and the Mexican Derivatives Exchange Finamex FIX gateways.
Today's announcement of the technology roll-out within the Exchanges' data center incorporates a new low-latency approach by Finamex for DMA. FIX gateways are now within LAN proximity to the Mexican Exchange trading engines allowing for high frequency trading strategies to perform optimally on this new Finamex DMA Gateway. Straight-Through-Processing systems have also been deployed in this environment with integration of Finamex Order Management, Risk Controls, Execution Routing, Algorithmic Trading, as well as
networking connectivity for clients and partners.
The new Finamex DMA Gateway includes full support of:
* Ultra-thin and transparent FIX engines configurable for special requirements
* Pre-trade order validation optimized for high throughput execution
* Low-latency verifications modules for trading limits and other important checks
* Optimized order routing directly onto the Exchange matching engine LAN
* Neutral access and protected order flow as Finamex do not operate a proprietary trading desk
* Zero-cost execution algorithms including VWAP, TWAP, POV, and others as well as several synthetic order types
Finamex's new infrastructure services support general co-location needs for customers and other market participants to implement their own servers and other network components further minimizing overall latency.
For more than 20 years Finamex has been a leader in the Mexican financial services industry consistently ranking as one of the best independent broker dealers in the country. Finamex's commitment to technology excellence is one of the reasons why it is in the top ten most liquid in the equities market, top five in the fixed-income business, and the prime choice for HFT players and ALGO shops requiring execution services.
About Casa de Bolsa Finamex
Finamex (Casa de Bolsa Finamex SAB de CV) is the leading provider of high-quality market access products for the Mexican stock markets. Finamex services diverse participants globally such as institutional, corporate and professional investors, as well as financial supports services firms worldwide.
Finamex is amember of the Bolsa Mexicana de Valores (BMV) and the Mexican Derivatives Exchange (MexDer), and through Valores Finamex International, a USA Broker Dealer, registered in the NASD since 1990. Finamex is listed on the Mexican Exchange as FINAMEX.O and has clients in over 10 countries.
###
Contact
Finamex Casa de Bolsa
Hector Casavantes
1.212.572.3500
www.finamex.com.mx
Mexico City office: 52.55.5209.2100

Contact