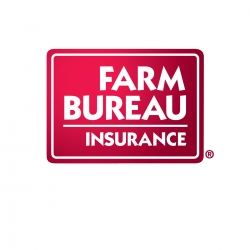 Richmond, VA, July 17, 2010 --(
PR.com
)-- Virginia Farm Bureau Insurance today announces it has been included in the Ward's 50, a prestigious listing of the top property and casualty insurance companies in the United States.
Each year, the Ward Group – a leader of benchmarking and best practices for the insurance industry – analyzes the financial performance of more than 3,100 property-casualty insurance companies and 800 life-health insurance firms based in the United States. The top 50 in each category are chosen based on safety, consistency and performance over a five-year period (2004-08). The Ward's 50 property-casualty insurance companies produced a 14.4-percent return on average equity from 2004 to 2008 compared to 9.9 percent for the property-casualty industry overall.
Virginia Farm Bureau, which has 148,000 members in all 88 Virginia counties, appeared on the Ward's 50 property-casualty list for the first time last year and is the only Virginia-based honoree.
"We are proud to be recognized for the second consecutive year as one of the top performing companies in our industry," said Bill Anderson, executive vice president and general manager of Virginia Farm Bureau Mutual Insurance Company. "Our agents and employees are dedicated to maintaining the company's financial strength, without sacrificing our commitment to providing the highest level of service to our members."
For a complete list of the 2009 Ward's 50 companies, visit www.wardinc.com.
###
About Virginia Farm Bureau Insurance
Founded in 1950, Virginia Farm Bureau Insurance is committed to providing products that best meet the insurance needs of Virginia's families and small businesses. An organization with more than 148,000 members, Virginia Farm Bureau has offices that serve every county of the Commonwealth. When you choose Farm Bureau for your insurance, you become part of something bigger. In addition to great benefits, your membership helps us protect Virginia's farms and ensure a safe, fresh and local food supply through the Save Our Food campaign. Visit Virginia Farm Bureau Insurance at FarmBureauAdvantage.com.
About Ward Group®
Ward Group is a consulting firm specializing in the insurance industry and the leading provider of industry benchmarking and best practices services, with expertise in staffing level analysis and expense management. We help companies measure results, optimize performance and be more profitable. The Ward's 50 benchmarks are available in Ward's Results, an insurance industry financial reference series. For more information about Ward Group, visit
www.wardinc.com
.