Breitling Oil and Gas Sponsors the Mangru Report on FOXBusiness Network
Breitling Sponsors the Mangru Report on FOXBusiness Network.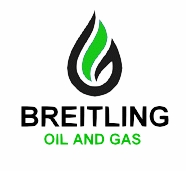 Irving, TX, August 18, 2010 --(
PR.com
)-- Breitling Oil and Gas, an independent oil and gas company based in Irving, Texas, today announced that the company has sponsored the nationally-airing financial program, the Mangru Report, hosted by Dan Mangru that airs daily on the FOXBusiness Network.
Chris Faulkner, CEO of Breitling Oil and Gas, said, "Breitling is proud to sponsor the Mangru Report. Dan Mangru takes complex financial issues and addresses them on his show in a way that is easy to understand and identifiable to all." Faulkner added, "It exposes Breitling to a wider audience of accredited investors and individuals who are deeply routed in the financial community."
The Mangru Report airs nationally on the FOXBusiness Network to an audience of 60 million households with an extended reach with FOXBusiness.com. The show targets the affluent, business decision-makers, financial services professionals, small-business owners, C-suite executives and active investors. The Breitling Oil and Gas sponsored episodes will air on August 14, August 15, August 21, August 22, August 28, August 29, September 4, and September 5.
For more information on this and other activities of the Company, see the Breitling Oil and Gas web site at http://www.breitlingoilandgas.com.
Breitling has current oil and gas exploration projects all over the United States.
-About Breitling Oil and Gas-
Dallas-based Breitling Oil and Gas Corporation is an experienced independent oil and gas exploration and production company. Breitling has thrived since 2004 by leveraging teams of industry experts and creating opportunities for oil and gas investors. With veteran employees and long term industry relationships, Breitling is uniquely positioned to have the advantage in developing high quality oil and gas prospects.
###
Contact
Breitling Oil and Gas
Jennifer Jones
972-252-2490
www.breitlingoilandgas.com

Contact