CyanGate Introduces Elvis Digital Asset Management System in the US Market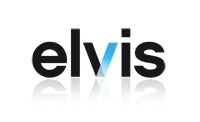 Mclean, VA, September 23, 2010 --(
PR.com
)-- Mclean Virginia based software and services company, CyanGate introduces Elvis, a Digital Asset Management (DAM) product developed by Dutchsoftware, in the US market at 2010 Createasphere DAM Conference. This conference will be held at the NewYorker Hotel in New York between September 23rd and 24th. New York's marketing and creative professionals will be visiting Createasphere to experience the latest technologies and innovations in the rich media management market.
Introduction of Elvis in to the US DAM market comes at a critical point where customer expectations in the DAM market have changed its focus from enterprise features to user centric features. As a result, most established DAM vendors have been building user friendly interfaces on top of their legacy applications. Elvis is a fairly new player in the DAM space where most of Elvis's success has been in Europe and Australia. Elvis has been built with the specific intent to ease user adoption and implementation in the enterprise.
Bulent Dogan, Senior Solution Architect at CyanGate, states "DAM systems usually compete with a simple file share or products like Adobe Bridge or Lightroom during the initial phases of a project. Change for the end user might be drastic and mandate from corporate management can become a burden on the user community. At this point, many projects fail and all calculations on the ROI will be invalid since the system is abandoned by the users. Elvis DAM addresses these aspects with its fast, easy to use and simple interface. There is almost no learning curve for the users. Compared to other DAM solutions, with Elvis, companies can generate ROI in a shorter period of time."
Elvis brings a fresh look into enterprise systems where the typical relational database approach is replaced with a robust search engine. A system administrator can setup Elvis server within minutes and configure the system within hours while other DAM systems may require weeks of implementation time. The innovative and simplistic approach by Dutchsoftware with their Elvis application is definitely going to push the bar high in the DAM industry.
As the rich media presence and importance increases every single day, business applications that manage these media assets will evolve and adopt to meet the users' demands. CyanGate's introduction of Elvis DAM system in US is an event to see and experience to get a glimpse of the future in the world of rich media experiences.
For more information, visit
www.cyangate.com/products/products/elvis-dam.html
About CyanGate
CyanGate provides digital asset management readiness analysis, needs analysis, digital asset management implementation and integration with other technologies. For over than a decade, CyanGate has designed, delivered, and implemented award-winning Digital Asset Management (DAM) Solutions. CyanGate has worked with well known global Fortune 500 companies in industries ranging from Retail, Publishing, Media and Broadcasting. Headquartered in Mclean, VA, CyanGate also leverages its remote office in Turkey to provide cost effective technical expertise without the loss of quality unlike many other outsourcing companies.
###
Contact
CyanGate
Gulzade Dinc
7034853884
http://www.cyangate.com
http://www.elvisready.com

Contact