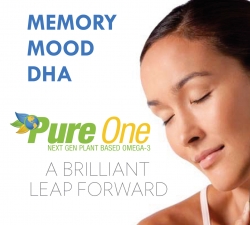 Chapel Hill, NC, October 08, 2010 --(
PR.com
)-- Return 2 Health has an on-line store for products related to health and well-being, and it also serves naturopaths.
Source-Omega offers its distributors expertise. "We provide a well-managed partnership to our distributors," said Scott Doughman, Ph.D., president of Source-Omega. "Distributors especially appreciate our product quality and supply chain security."
Vegetarian omega-3 oils with both DHA and EPA are marketed by Source-Omega in the United States under the Pure One™ brand. Source-Omega's oils come from sources approved by both the U.S. Food and Drug Administration and the European Commission.
Concern for quality led Return 2 Health to add Source-Omega products to its offerings.
"Our product lines are from brands you can trust and are of the highest pharmaceutical grade – formulated to provide safe, quality health supplements," said Martin Thompson, Managing Director.
Source-Omega is headquartered in Chapel Hill, North Carolina, near the Research Triangle Park. It was founded in 2007 and specializes in the manufacturing, branding, private labeling and globalization of algae oil nutritional products under the name Pure One™, Next Generation Plant Based Omega-3™ for their Omega-3 DHA Therapy™, for clinics offering triglyceride lowering plasma lipids management programs and for pregnancy, nursing and family care.
Return 2 Health was founded in 2003 and is based in Aukland. It specializes in natural health remedies.
For more information about Source-Omega, call 919-360-5275, or visit
www.source-omega.com,
or www.pureone-dha.com
For more information about Return 2 Health, visit
www.return2health.net.
###