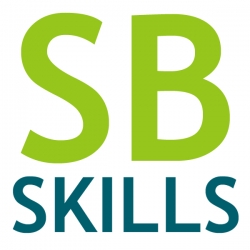 London, United Kingdom, June 20, 2012 --(
PR.com
)-- Simply Business Skills launches free-to-join Employability Skills Initiative (ETI) during the "Employability and the Graduate Labour Market" conference at the University of Leicester on Friday 22nd June 2012.
John Hamlen, Operations Director of Simply Business Skills said:
"Earlier this month the Confederation of British Industry (CBI) published another of its Education and Skills surveys reporting 'continuing widespread dissatisfaction among employers' regarding young people's employability skills. Whilst I have a lot of respect for the CBI, the story has been the same for over 20 years. We now need actions to address this issue, not more surveys measuring the level of the problem. To continue on the current course would be like trying to tackle global warming by taking really accurate temperature measurements every year. What we are launching today is a sort of 'crowd sourced', public-domain solution that will be free to use and, most importantly, actionable."
In 1989, the CBI proposed a common skills curriculum in "Towards a Skills Revolution". It recommended the teaching of such skills as "communication", "problem solving", and "understanding work". However, numerous surveys since then continue to expose the tension between the expectations of employers, academia, and students seeking their first job, implying insufficient movement to a common understanding between the parties.
Every employer survey since the CBI's 1989 report has shown two things: 1) employers' emphasis on the importance of employability skills and, 2) continued dissatisfaction with particular "soft" skills required in every workplace e.g. communication and business/customer awareness.
Many employers in the UK consider that university and school qualifications are no longer a good differentiator when screening job applicants. This is a big problem for students when 79% report that they go to university to improve job prospects (CBI/NUS, 2011).
Since August 2010, all HEFCE-funded institutions have had to publish a statement of how they improve their students' employability. This has resulted in everything from the default "we embed it in all of our courses" to some individual universities creating their own – sometimes industry specific - employability programmes but with a lack of nationally recognised assessment criteria.
Employers want applicants with employability skills, but the definition of these skills varies from company to company, and even departments within the same company. For universities, without a clear definition, they are unable to teach and assess "employability skills" because it will never fit into their required "learning outcomes + assessment criteria" frameworks. This results in academia being unable to deliver what the majority of students want: "a nationally recognised record of the employability skills you have developed..." (CBI/NUS, 2011).
Carole Still, Managing Director of Simply Business Skills said:
"The Employability Skills Initiative (ETI) we are announcing today will get business and schools/higher education talking the same language by leveraging their respective strengths. With business defining the desired end result and academia making room in the curriculum for the teaching and assessment of employability skills we will have the 'learning outcomes + assessment criteria' pairs that will fit comfortably into our existing education system.
"If a graduate's employability skills 'grade' is exposed to employers not simply as an 'A', 'B', 'C' etc., set of marks, one for each skill, then a student's final grade can be customized to each employer's requirements. From the same assessment, a graduate could be a 'pass' for McDonalds, but a 'fail' for KPMG because of the different weights they give the individual employability skills. It will truly become a differentiator in a way that current exam and degree grades are increasingly not.
"I encourage all interested employers and educational institutions to visit www.sbskills.com/etaxo and get in touch with our Operations Director (john.hamlen@sbskills.com) or myself directly (carole.still@sbskills.com) to find out more."
Simply Business Skills is a London based employability skills training provider (www.sbskills.com)