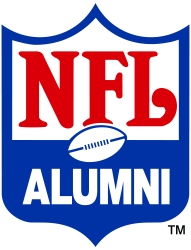 Indianapolis, IN, March 09, 2011 --(
PR.com
)-- The NFL Alumni Indianapolis chapter announced a partnership today with Marion County Commission On Youth ("MCCOY") to participate in and sponsor a Family Engagement Event on Thursday March 10, 2011. The goal of the event is to empower parents, grandparents, guardians, teachers, school faculty and other caring adults to play an active, positive and strong role in the success of their students.
"We are very excited to align our charitable efforts with an impactful organization like MCCOY," said Bill Schultz, President of the Indianapolis chapter and former Indianapolis Colts offensive lineman. "This partnership goes hand-in-hand with the NFL Alumni's mission of Caring For Kids and positively changing the lives of youth.
During the event, attendees will hear from Randy Minniear, NFL Alumni Charities - Chairman of the Board of Directors, as the Keynote Speaker. Minniear is an Alum of Broad Ripple High School and Purdue University, and former NFL standout with the New York Giants and Cleveland Browns. The event will feature a light dinner, parent panel, round table discussion and conclude with a computer to be raffled off to one lucky attendee. The technology gift has been graciously donated by event sponsor Indiana University Health in Indianapolis.
Family Engagement Event details:
Who:
Families and caring adults in Central Indiana
What:
An evening dedicated to celebrating and increasing the knowledge, influence and attentiveness of parents and families of students of all ages.
When:
March 10, 2011 from 5-7 p.m.
Where:
WFYI – "Community Room"
1630 N. Meridian Street, Indianapolis, IN 46204
Why:
The goal of this event to empower adults to take an active role in student success by equipping themselves with community resources, knowing where to turn to get advice and how to have a positive discussion with school faculty about their student's academic career, goals and future.
About NFL Alumni Charities
NFL Alumni Charities is a 501(c)(3) corporation with a mission of serving and supporting youth-oriented charitable causes. NFL Alumni Charities advances its mission of Caring for Kids through hundreds of fundraising, community service and social events each year. Through its national office and local chapters across the country, NFL Alumni Charities has raised and donated millions of dollars for America's youth and community charities.
For more information, please visit us at http://www.nflalumniindy.org
About Marion County Commission On Youth
MCCOY is an independent, not-for-profit organization who believes every young person in Central Indiana has opportunities to thrive, learn, engage and contribute. MCCOY's mission is to champion the positive development of youth through leadership on key issues and support of the youth worker community. MCCOY organizes its work according to this mission and in pursuit of three identified outcomes that the community desires for its young people:
Economic self-sufficiency
Healthy family and social relationships
Contributing membership in the larger community
For more information, please visit us at http://www.mccoyouth.org
###