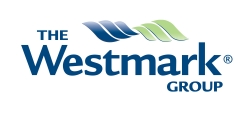 Las Vegas, NV, June 03, 2011 --(
PR.com
)-- The Westmark Group Receives GSA Contract Award for Environmental Consulting and Remediation Services
The Westmark Group is pleased to announce that it has been awarded a GSA Schedule 899 contract effective April 28, 2011 by the U.S. General Services Administration (GSA). This is a five year contract which will facilitate the procurement of Environmental Engineering services by government agencies.
"Building long term reliability, trust and personal service is our trademark. Therefore, we are excited and committed to being a dependable, solution and value driven provider and partner for Environmental Consulting and Remediation services to the federal government," said Jeremey Westmark, President of Westmark.
The award will allow Westmark to provide federal customers with a broad range of services in the areas of environmental site assessments and corrective action, waste management, occupational safety and health, hazardous material emergency response, project management, site evaluation, remedy negotiation, remedial action, and other technical activities related to superfund and hazardous waste sites.
About The Westmark Group
Westmark was established in 1999 with a vision to achieve the highest standards for our team members, our clients, and our industry, while modeling environmental responsibility and sustainability. From that central vision, Westmark has grown to over 24 staff members. To serve our clients regionally, we have expanded to include offices in Nevada, Arizona, Washington, and California.
Veteran-owned and Minority-owned, Westmark is certified by the U.S. Small Business Administration as an 8(a) Small Business, and certified by the Unified Certification Program (UCP) as a Disadvantaged Business Enterprise (DBE), valid in Nevada and California. For more information, please visit www.westmarkgroup.net.
Contact Information:
Leslie L. Mujica, MPA
Director of Business Development & Government Relations
(702) 839-2960
###