The Diamond Dealers Club of NY Introduces "Boomerang:" TransGuardian's Game-Changing Software That Automates Insured Shipment Return Services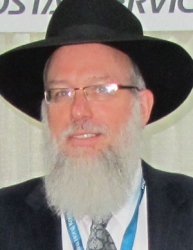 New York, NY, June 21, 2011 --(
PR.com
)-- "In our quest to improve services and support for the diamond industry," said Moshe Mosbacher, President of the
Diamond Dealers Club of New York
(DDC). "We're pleased to introduce a secure, economical and ingenious solution for managing memo returns - TransGuardian's new software, 'Boomerang.'"
TransGuardian, Inc.
is a software developer that provides multi-carrier insured logistics solutions for shippers of high-value parcels.
Boomerang permits sender of high-value parcels to pre-select the return carrier, class of service, return address, and return insurance amount at the time of making the outbound shipping label. The pre-set return label parameters are embedded in a Boomerang Packing Slip that accompanies the outbound shipment. If and when an insured return is required, the consignee logs into Boomerang.transguardian.com, types in the Boomerang Packing Slip Code, and the designated shipping label, with the correct amount of insurance bound through
Wells Fargo Insurance Services
, prints out. The consignee simply gives the package to his mail carrier or FedEx, UPS or OnTrac courier, and the parcel securely enters the mailstream on its way back to the original sender.
"This is the solution to a big problem in the diamond industry," said Mr. Mosbacher. "Diamond dealers send a large percentage of their goods out on consignment – on memo, as we call it. Unlike jewelry or precious metals, a buyer must inspect diamonds visually to know if they meet his client's needs. So fifty percent of all outbound shipments come back in the normal course of dealing. Before Boomerang, dealers had to struggle with ensuring that prospective buyers had a safe, effective means of returning goods. With Boomerang, the diamond dealer is in total control – and thanks to TransGuardian's partnership with the US Postal Service and Wells Fargo, and to the special rates DDC Members enjoy, the round trip by overnight Express Mail now costs less than what we used to pay just one way!"
"It's also a solution for our members who send diamonds for certification at gem labs," said Lou Rohde, Director of Member Services at the DDC. "Before Boomerang, diamond dealers would send their stones to the labs along with instructions on how the labs should send the stones back. Boomerang's Dashboard puts total control of return details in the diamond dealer's hands. He can pre-set and alter the return carrier, return address, and return insured value real-time, online. Not only does it cost him half what it used to, it's good for the gem labs, too. They don't have to manage shipments, front the money for them, and bill their clients afterwards. Boomerang streamlines everything."
Boomerang works with any carrier and class of service. Shippers simply print out a Boomerang packing slip with any shipment and include it with the outbound goods.
If a return never occurs, there's never a charge. If a return is required, the consignee simply gets online, logs into Boomerang.transguardian.com, inputs the pre-set Boomerang code and the exact label predetermined by the sender is generated real-time. If the return label is a US Postal Service parcel, Boomerang also creates a USPS 5630 SCAN Form, so that the postal carrier will scan the return parcel at pick up. And the carriers will pick up directly at the home or office of the return shipper, for complete ease of use and convenience.
Shippers can set Boomerang defaults. For example, if outbound goods are urgent, they may ship overnight. If returns are less urgent, the Boomerang default can be two-day. The outbound and return carriers can be different – for example, FedEx Priority Overnight outbound and USPS Priority Mail for the return.
If the return service class, carrier, address, or insured value needs changing for a specific return shipment on the fly, the owner of the goods can override the defaults using the Boomerang Dashboard. The Boomerang Dashboard shows a sortable, permanent archive of all used and pending Boomerang shipments. All pending Boomerang labels can be edited or deleted.
"This is perfect for diamond dealers and jewelers who sell on memo, gem labs, precious metals refiners, watch retailers, repair services, and retailers of all kinds," said Madlene Moseley, Executive Vice President of TransGuardian. "US Postal Service studies have shown that retailers who offer easy methods to return merchandise gain more consumer confidence, acquire more market share, and experience fewer returns than retailers who fail to do so. Boomerang is their perfect solution.
"As with all TransGuardian shipping solutions, Boomerang can be integrated with enterprise-wide software, permitting batch generation of Boomerang return labels through bar-code scanning or data feeds."
"It's not just about price," said Jim Moseley, TransGuardian's President/CEO. "It's about choice."
###
Contact
TransGuardian, Inc.
Madlene Moseley
(877) 570-SHIP (7447)
www.transguardian.com

Contact