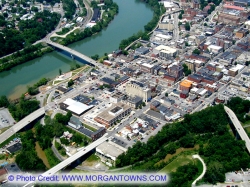 Morgantown, WV, August 13, 2011 --(
PR.com
)-- The Circuit Court of Monongalia County, W.Va. entered summary judgment Friday overturning the City of Morgantown's recently enacted ordinance banning horizontal drilling and fracking in and around the city. The Court determined that the drilling ban is preempted by the State's regulatory scheme and is therefore invalid, ruling in favor of Northeast Natural Energy (Northeast).
Judge Susan B. Tucker's order came in a lawsuit filed by Northeast shortly after the ordinance was enacted in late June. Northeast has two Marcellus natural gas wells at a decades-old industrial site across the Monongahela River from Morgantown. The two wells were fully permitted by the West Virginia Department of Environmental Protection three months before the ordinance was enacted.
Northeast is represented by Spilman Thomas & Battle, PLLC lawyers
James A. Walls
,
Michael S. Garrison
and
Tamara B. Williamson
, each of whom is a skilled litigator with experience in the natural gas industry.
About Spilman Thomas & Battle, PLLC
Spilman Thomas & Battle is a full-service law firm with more than 135 attorneys. Founded in 1864, Spilman has offices in Charleston, Morgantown and Wheeling, W.Va.; Harrisburg and Pittsburgh, Pa.; Winston-Salem, N.C.; and Roanoke, Va. For more information please visit
http://www.spilmanlaw.com
.
###