New Free PHP Tutorial
HTML.net launches its latest offering of a free online tutorial.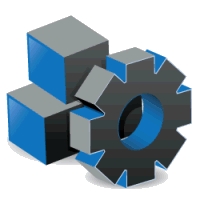 Copenhagen, Denmark, August 23, 2011 --(
PR.com
)-- HTML.net has just launched its latest free tutorial -- this time on
PHP
. PHP is a key building block to developing dynamic, interactive websites.
For some time, HTML.net has been gaining traction as a hotspot for students, hobbyists and entrepreneurs. They've particularly appreciated the site's free HTML and CSS tutorials and forums, where a host of experts regularly provide support, tips and suggestions. But thanks to the new
PHP tutorial
, HTML.net's target market extends to those who are poised to convert their simple sites into more complex ones that can collect information, sell products/services, sort material, create online communities and do other tasks, according to Andreas Astrup, founder/owner of HTML.net.
With tutorials available in 11 languages, HTML.net reaches out to a wide audience, delivering all the essentials for understanding how to create a site within about an hour's time. The site not only lends a hand to students and hobbyists; it is also a godsend for startups. HTML.net makes it affordable and simple for entrepreneurs to establish their businesses online, which is imperative to the success of almost every marketing plan today.
"There are a lot of people who have excellent business ideas, but they struggle with all the financial costs associated with startups," says Andreas Astrup, founder/owner of HTML.net. "For example, hiring a consultant to design even a basic website can cost hundreds if not thousands of dollars. That's a significant investment for many new business owners, and so HTML.net addresses this financial roadblock by giving them the tools to build their websites for free."
"Once a basic website is up and running, that's a great start, but it's often not enough," he says. "Most of the activity going on with websites today calls for more advanced tools and features. The PHP tutorial empowers people with the skills to address this need."
"It shouldn't cost anything for someone to take the initiative to learn PHP on their own and when it's convenient, and that's why HTML.net is user-friendly, accessible and free," Astrup says.
For more information, visit http://www.html.net.
###
Contact
BITMA
Andreas Astrup
+45 5194 5001
http://www.html.net
BITMA, Kaj Munks Vej 10, 3.th, 2300 Copenhagen S, Denmark. Phone: (+45) 5194 5001. E-mail: info@bitma.com

Contact