A Real Virtual Mall Within a Social Network is Now Open for Business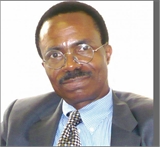 Johannesburg, South Africa, August 21, 2011 --(
PR.com
)-- "The wait is over and the new real virtual shopping center developed as an integral part of a social network is now open for business," announced PrimeHangout founder and CEO Henry I. Balogun. PrimeHangout, a new social network that allows you to connect, chat, share ideas, photos and videos, blog or simply socialize, is now also a place to transact business. "One of our goals is to use social media to reduce unemployment," said Balogun. "This is it! A real virtual shopping center known as PrimeHangout Mall (like the neighborhood shopping center you are accustomed to) ...There is simply nothing like it - a real shopping center where you can open a real store, sell real products and make real money on a daily basis. You just have to see it to believe it!
"Repositioning social networks to create supplemental income is no longer on our wish list. It is done and now opens for business. It is our desire to turn this into a powerful tool designed to strengthen commerce, thereby bringing unemployment numbers down. The time to use social networks to our advantage is now," continued Balogun. PrimeHangout, according to Balogun, promised to build the first real virtual shopping center where individuals as well as existing retail outlets could open a store and sell to millions of people on the Internet. That promise is now a reality.
"We cannot solve our current economic problems without employing creative approaches and this is exactly what PrimeHangout is doing. When you open a store and are ready to sell products of interest to you there is no doubt your life would be affected positively and perhaps you would never have to file for unemployment. Not only that, manufacturers of those products would be able to hire more workers, and shipping and delivery companies also would see the need to hire more workers. Every new product you are planning to sell through PrimeHangout would keep at least 15 people employed full-time! Government cannot do it alone. We all need to contribute.
"We are not saying that our idea is better. It is neither the only answer to this economic gloom and doom nor a panacea, but a way to assist the Government in his effort to reduce the ever-increasing unemployment numbers. A problem of this magnitude requires contributions from everywhere.
"The idea of an Internet Shopping center within a social network is an idea whose time has come. Check it out at http://www.primehangout.com," concluded Balogun. PrimeHangout makes it easier for you to do more depending on how creative you are. You can now make a video presentation of that cooking knowledge passed over to you from your grandmother, or make a video presentation of your interior/exterior decorating idea, or your workout idea, or your music. All you have to do is record it, upload and allow your friends and business contacts to watch at their convenience. In addition to that, PrimeHangout would help bring users to see what you've uploaded.
PrimeHangout App for iPhone, iPad and Android is available. Download it today.
###
Contact
PrimeHangout.com
Henry I. Balogun
267-574-6888
www.primehangout.com

Contact