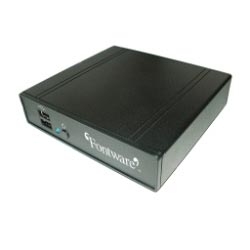 Fareham, United Kingdom, April 20, 2007 --(
PR.com
)-- BarSTORM is a print server that utilises genuine "BarDIMM Inside" Technology which incorporates over 80 different types of barcodes. The included barcodes range from the standard 1D barcodes which could be used for such things as patient, document and asset tracking, prescriptions etc... And also the new generation of 2D barcodes. 2D barcodes can store hundreds of times more data than a traditional barcode, acting in effect like a mini database, which can contain a persons medical records, all available from a quick scan from a barcode reader.
In designing BarSTORM, Fontware kept in mind the main thing that is currently preventing all hospitals using barcodes to their full potential... COST. Historically, in order to print barcodes, a dedicated printer has been required. However, with BarSTORM each unit gives hospitals the ability to print barcodes on their current printers. Should more than 50 printers need to be supported then additional units can be installed to match the requirement, with multiple printers being supported from a single BarSTORM unit.
Andy Banes CEO for Fontware explains, "Hospitals are increasingly turning to barcodes, as, with their responsibility for patient care, they want to ensure the highest levels of data accuracy & also with increasing commercial pressures, they want to speed-up the rate of data input & transfer. Thus barcodes are now being printed on everything from patient records to blood bags & from crutches to new born babies."
BarSTORM is available from Fontware directly throughout the UK & Ireland and is available Internationally through their network of distributors (Details available at
www.fontware.com/barstorm
).
Key Features & Benefits
Works with any manufacturers printer of multi-function device.
No need to buy dedicated barcode printers
Print barcodes on up to 50 printers from one device
Future proof technology (2D barcodes and all firmware is flash upgradable).
Easily installed onto the network and configured using a simple browser interface
Pricing
BarSTORM Unit RRP = £595 GBP (approx €877 / $1,047).
The unit comes with 1 x USB Port & 1 x Network Port unlocked.
Each additional Unlocked Port RRP = £275 GBP (approx €405 / $492).
Up to a maximum of 4 x USB Ports & 50 x Network Ports per unit.
About Fontware
Fontware Ltd is an independently owned UK based company supplying 'intelligent output solutions' since 1987. Their innovative software & hardware products are used each day by 1,000s of customers world-wide, in over 50 different countries. They supply & support their customers in cooperation with OEM partners, via a distribution network of Resellers & also directly via their web site.
Further information, a full BarSTORM PDF Brochure and product photos is available to download from:
www.fontware.co.uk/barstormresource/default.htm
###