iQue Repair Announces New Services to Clean and Sanitize Your iPhone and Other Apple Devices Through Their Preventative Maintenance Service and Extended Warranty Programs
iQue Repair, a leader in the smart phone repair industry specializing in the repair and restoration of iPhone, iPad, and iPod devices, announced its new cleaning, sanitation and preventative maintenance program for Apple communication devices, including an extended Warranty program for iPhone repairs.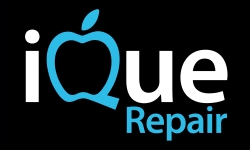 Salt Lake City, UT, November 12, 2011 --(
PR.com
)-- iQue Repair, LLC,
www.iquerepair.com
, who recently announced the opening of its store in Midvale, Utah, unveiled a program to clean, sanitize and provide preventative maintenance on your iPhone and other Apple devices. Recent research by a Utah based Nelson Laboratories was aired on ABC Channel 4 News, reported that they discovered a number of harmful bacteria and germs living on and inside smart phones, including "Staphylaccoccus Aureus or translation - Staph."
When iQue Repair owner and technician, Morgan McKell, was asked about this new program, he responded, "Think about the environment you bring your smart phone into daily. Time and time again, as we do repairs on devices, we find dirt, grime, dust and other disgusting materials like ear wax, make up and cat hair caked in the phone."
"What else could it be breeding in there?" McKell asked, "The ABC Report mentions materials leading to skin infections and the presence of fecal matter. Using cell phones in the rest room has become common place and these issues not only affect our health, but also lead to corrosion and cooling issues that may inhibit good service and proper operation of the device."
He continued, "We offer cleaning services on all of the devices we open up, however when it comes to your iPhone, we recommend it be cleaned and sanitized every six months regardless if it needs repairs. That way we stay ahead of the corrosion that will shorten the life of several of its components and inhibit the performance or as we say, the IQ of the phone itself."
Co-owner and software specialist, KC Kelly added, "I highly recommend our service, especially if you've purchased your phone from a third party - Used. No telling where that phone has been. We can also inspect it for water damage and other issues that might be cropping up on your phone."
McKell continued, "The cost is nominal considering the investment you've made in your communication devices," and he encouraged owners of all iPhones to take advantage of the cleaning service, "Don't wait until it is too late to optimize your phone's IQ. Cleaning services only take twenty minutes to ensure your phone's key operating components are operating at their fullest potential."
Kelly continued, "We feel your iPhone in particular is one of the most important communications and computing tools in your life and it has to operate at its optimum performance. We'll do our part to keep it there and we guarantee our work with an iQue technician certified, 90 day Warranty."
He continued, "We have also launched a post-Apple Annual Warranty program that provides protection and replacement of high failure, critical phone components. Please come in and talk to us about the long term care of your device."
Kelly reiterated from a previous interview, "We are excited about the community's response to iQue Repair's grand opening and want everyone to know that if you break your device, it can be fixed! And if you don't live by our store locations, you can mail your device to us for a free overnight evaluation."
iQue Repair specializes in the repair of iPhone, iPad, and iPod devices, and now provides its cleaning, sanitation, and preventative maintenance program. They are located at 7231 South 900 East, Suite 300, in Midvale, Utah 84047.
"All phones are insured in our care and our technicians are iQue trained and certified. Remember," Kelly concluded, "iQue Repair is committed to restoring your technology to its fullest potential."
###
Contact
iQue Repair, LLC
Vinny DiGirolamo
801-508-IFIX
www.iquerepair.com
Give us a call and learn about our same day service and iPhone cleaning, sanitization, preventative maintenance service and extended warranty programs.

Contact
Multimedia
Coupon includes iQue Repair contact and location information and is good for a $5 discount on any repair.